Tarullo Says Too Soon to Declare Too-Big-to-Fail Is Over
Ian Katz and Jeff Kearns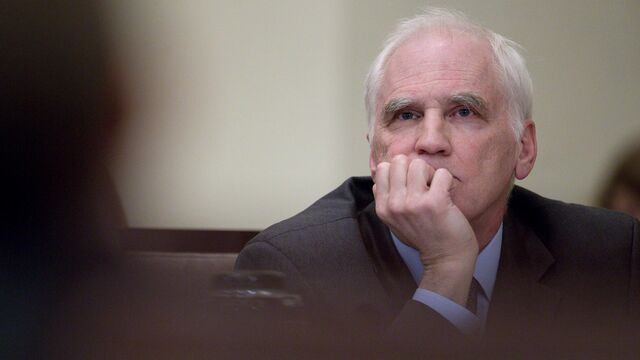 Federal Reserve Governor Daniel Tarullo rejected the notion that regulators have completed their work to ensure that no financial firm is too essential to be allowed to collapse.
"I don't know that I personally at least would declare too-big-to-fail ended," Tarullo said at a conference held by the Institute of International Finance in Washington today. "In fact, I know I would not."
Tarullo also said entities that clear financial transactions should undergo stress-testing. "The promotion of central clearing parties is actually a very important pro-financial stability advance, but we need to be cognizant of the fact that as more trading is being done through these central clearing parties, their stability needs to be assured as well," Tarullo said.
Stress-testing designed "for the particular characteristics and roles of central clearing parties is, I think, a pretty important thing to do."
Since joining the Fed board in 2009, Tarullo, 61, has focused on regulatory issues and on changes needed to avoid a repeat of the 2008 financial crisis. He said today the Fed and global regulators are "cataloging the things that can happen" in the financial system and "the tools that are available."
Tarullo said he was concerned about global economic growth and "this is obviously something we have to think about in our own policies." Market participants trying to figure out what the Fed will do in the future should listen when Chair Janet Yellen speaks, he said.
FSB Standards
The Financial Stability Board will release standards on total loss-absorbency capacity, or TLAC, for the world's systemically important banks to coincide with a summit of world leaders next month in Brisbane, Australia, Tarullo said. The FSB is an international group of regulators assigned with recommending measures for the Group of 20 nations.
The FSB will also release an initiative for the Brisbane meeting on minimum margins on securities-finance transactions, including between unregulated firms, Tarullo said.
Before it's here, it's on the Bloomberg Terminal.
LEARN MORE