Third Point Among Biggest DSM Owners, Pushes Nutrition
Elco van Groningen and Andrew Noel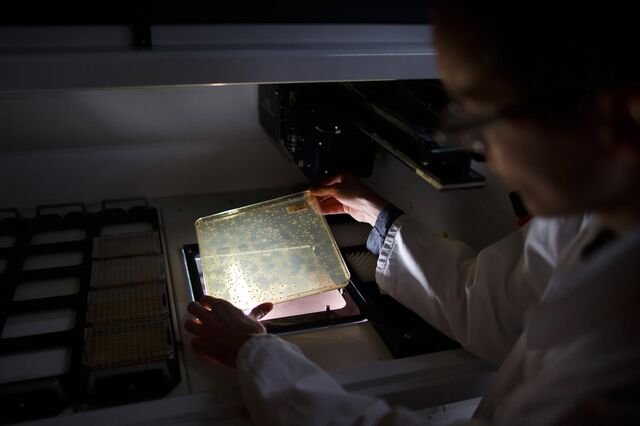 U.S. activist investor Third Point LLC, which has asked Dutch chemical maker Royal DSM NV to focus on nutritional additives, is now the company's third-biggest shareholder.
The New York-based hedge fund, which helped push Dow Chemical Co. in the U.S. to divest assets, now owns a 3.004 percent stake, according to a regulatory filing last week.
While DSM has resisted shareholder calls to divest its 4.3 billion-euro ($5.5 billion) legacy plastics and chemicals units, the company has in recent weeks advanced efforts to sell part of them, according to people familiar with the matter. DSM may reach a deal to sell caprolactam operations, used in plastics and nylon, as soon as this year, said one of the people, who asked not to be identified as the matter is private.
DSM Chief Executive Officer Feike Sijbesma has already spent about $3.2 billion on acquisitions to expand DSM's nutrition business. Third Point wants DSM to exclusively focus on additives for baby food and health supplements.
Third Point, which last month said it boosted assets under management to about $17.5 billion, told its shareholders in a July 18 letter that DSM's low valuation stems from the performance materials and polymer intermediates businesses, adding that it wants DSM to unlock value via asset sales. While some shareholders favor the increased focus on nutrition, they have reservations about the speed at which Third Point wants DSM to change.
Strategy Debate
DSM, today's third-best performer on Amsterdam's stock exchange, traded 0.1 percent higher as of 2:59 p.m., valuing the company at almost 8.6 billion euros.
While DSM's materials segments account for about 55 percent of sales, their contribution to operating profit is only 30 percent, compared with 70 percent for the nutrition business, Third Point said at the time. DSM's performance materials and polymer intermediates units had combined sales of 4.3 billion euros last year.
Third Point, which is run by billionaire Daniel Loeb, held conversations and meetings with Sijbesma upon buying a stake, according to two people, who asked not to be identified as the matter is not public. Representatives visited the company's Heerlen headquarters in the south of the Netherlands, one of the people said.
'Value Trap'
A spokesman for DSM declined to comment on the company's talks with shareholders and reiterated that it's continuing to look at options to reduce exposure to the caprolactam merchant market. A representative for Third Point also declined to comment.
Third Point's proposal may help to stir a debate among all shareholders about DSM's strategy amid the stock's disappointing performance, said Joe Dewhurst, an analyst covering DSM stock at UBS. Some shareholders have already been in conversations with Third Point, one of the people said.
"We may not necessarily agree with all of the value propositions put forward by Third Point at both Dow and DSM, but we welcome a more public debate on what we see as the longest running 'value trap' in European chemicals," the analyst said in a note.
Less Agile
With 130,000 product variants and a plethora of IT systems, DSM has become less agile, Dewhurst said, adding that returns in the nutrition business have fallen to 14 percent from more than 25 percent. The stock could double in value if DSM underwent a complete supply-chain and business-process overhaul, according to UBS.
Even if the company would decide to put the non-nutrition divisions up for sale now, it could take as long as two years before a sale would be completed, one of the people said. Caprolactam could be bundled into a sale of multiple assets, though separate sales may be the easier option, the person said.
DSM has dropped 16 percent in Amsterdam trading this year, prior to today, valuing the company at 8.7 billion euros. The Dutch benchmark AEX index gained 0.6 percent in the same period.
DSM's transformation follows a broader trend in the chemicals industry focused on splitting up businesses to unlock shareholder value. Activist investor Nelson Peltz has called for a breakup of DuPont Co., the third-largest U.S. chemical company, to double the share price in three years. Dow Chemical is looking to divest as much as $6 billion in assets.
Before it's here, it's on the Bloomberg Terminal.
LEARN MORE