Prada's Latest Move Upmarket: Buying a Stinky French Tannery
By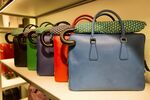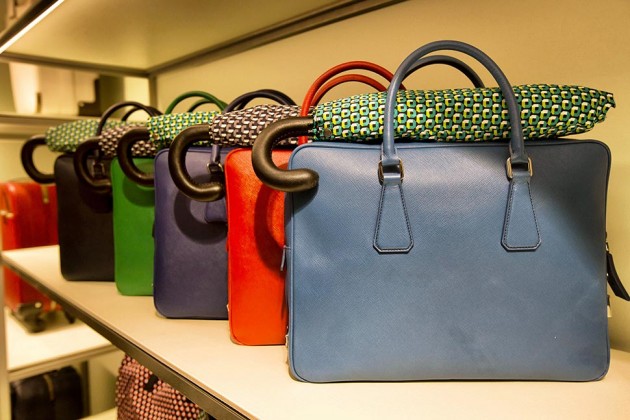 Prada, maker of the four-figure sneaker, just finished a little shopping trip in France. The fashion house picked up a vintage tannery—and no, it won't tell you how much it cost.
Tanneries still have a kind of medieval feel to them, and the work is still largely done by hand. The facilities, typically located on the banks of rivers, reek of chemicals and dead protein. But in the fussy world of high fashion, tanneries represent a major barrier to entry.
Here's what Prada Chief Executive Officer Patrizio Bertelli had to say about the purchase: "The tannery is a high-skilled manufacture with a precious know-how and long tradition." The know-how isn't valuable or rare—it's "precious." In other words, what goes on in the Tannerie Mégisserie Hervy now owned by Prada is not the kind of thing that can be easily outsourced to Asia or quickly replicated by anyone with a Parsons degree. These old-school fashion factories are disappearing quickly. In the 1980s there were 60 tanneries in France. Today there are fewer than 20, according to the country's National Leather Council.
Marino Marin, head of the strategic advisory business at MLV, a boutique investment bank, says the tannery provides Prada with supply-chain certainty at a time when a rash of so-called near-luxury houses are pushing a pile of new leather products into the market. "From a brand perspective, this is one of the best things they could have done," he says. Marin, who helped restructure Prada in the late-1990s, says Bertelli is a savvy industrialist who likely has his eye on similar facilities.
In addition to a hedge against rising material costs, the tannery gives Prada what art dealers like to call provenance: a valuable little scrap of history that can be woven into a marketing campaign and, eventually, the prices of its handbags, ballerina flats ($690), and even those $3,500 high-tops.
Coach may make a fine and fancy satchel, but it doesn't employ the crusty workers who gave it such a lustrous purple sheen; it simply monitors them. Maybe that's a finicky point of difference, but sometimes that's what separates the winners from the losers in luxury.
And make no mistake: Prada is trying to distance itself from fashion's sweaty masses. The company has been trimming its wholesale distribution and opening more of its own stores. Bertelli holds particular scorn for department stores, which he's accused of being in "permanent, end-of-season sales mode."
Of course, Prada isn't alone in its quest to bring the sources of its supply chain in-house. In recent years, Hermès and Kering, which owns Gucci, have snapped up French tanneries. In the summer of 2013, LVMH Moët Hennessy Louis Vuitton paid $2.6 billion for an 80 percent stake in Loro Piana, an Italian textile maker near Lake Como. The family-owned outfit specializes in sourcing extremely rare material, like the wool of the vicuña, a llama-like critter native to Peru, and fiber from Myanmar lotus flowers.
In luxury shopping, there's always something fancier out there. The next "it" accessory for fashion houses? According to Marin, it may well be crocodile farms.
Before it's here, it's on the Bloomberg Terminal.
LEARN MORE