Billionaire Shahid Khan Pulls the Plug on a Startup Accelerator
by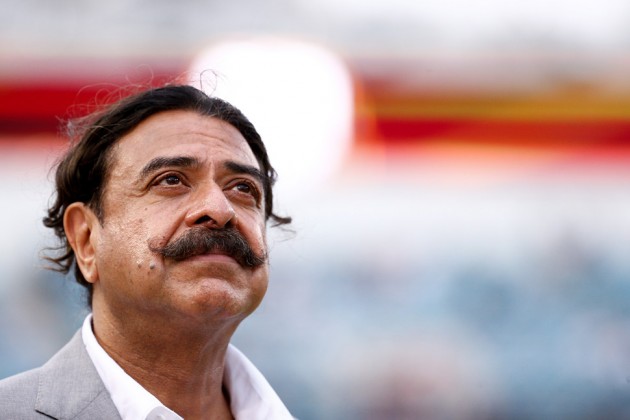 Over the course of its short-lived existence, startup accelerator KYN was seen as evidence of a fledgling entrepreneurial scene in Jacksonville, Fla. No longer. Shahid Khan, the billionaire owner of the Jacksonville Jaguars and KYN's main financial backer, pulled his support this week, and the accelerator has closed its doors.
To be clear, it was a small investment. Khan put $1.1 million into KYN through his firm Stache Investments (which takes its name, one hopes, from the auto parts magnate's prominent whiskers). That's a drop compared with, say, the $350 million Zappos.com Chief Executive Officer Tony Hsieh has pledged to build a startup hub in Las Vegas. Khan's decision to walk away from KYN shows that building a successful accelerator is hard—a lot harder than the recent accelerator boom would suggest.
Accelerators give young companies cash and services, which usually include mentoring and office space, in return for a small stake in the businesses they nurture. There were about 170 of them worldwide last year, according to TechCrunch, up from 25 in 2006. A handful, such as Y Combinator and TechStars, have built reputations for delivering big windfalls by making hundreds of small bets. Most are unproven, and there's plenty of skepticism that less-renowned accelerators will benefit startups or investors.
Displeasure with management led Khan to bail from KYN, which invested in six companies, including a wedding planning website and an app that lets motorists pay for parking via their smartphones. Says spokesman Jim Woodcock in an e-mail: "KYN paid its top employees and advisors an amount many times greater than it distributed to Jacksonville startups. KYN offered no realistic plan to address these issues, and had developed no other funding source. The rational conclusion was that further investment in KYN was not sustainable."
KYN founder Elton Rivas didn't respond to attempts to contact him through One Spark, a Jacksonville startup festival he runs as CEO. Rivas told the Jacksonville Daily Record that KYN's spending was approved by one of Khan's employees.
What happens to entrepreneurs when accelerators fail? While there's no shortage of advice for founders of startups that run out of cash, there's no established playbook for entrepreneurs when their backers go bust. In a letter posted on its website, KYN's staff offered only a vague promise of support: "Our current focus is to do all that we can to ensure everyone in the KYN family is treated well through this transition."
Before it's here, it's on the Bloomberg Terminal.
LEARN MORE