More Help on the Way for Kansas' Pat Roberts
Outside groups are shifting their strategies to try save the race – and perhaps the Senate majority.
Annie Linskey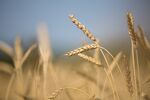 The super PAC backed by owners of the Chicago Cubs are pouring cash into Kansas for the next two weeks to support embattled Republican Senator Pat Roberts. Ending Spending Action Fund, started by TD Ameritrade founder Joe Ricketts, plans a $1 million ad buy on network TV, cable and radio, according to the group.