Frackers' Reports on Oil Reserves Differ for Investors and Regulators
Drillers tell different stories to investors and federal regulators
By and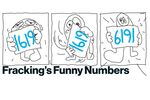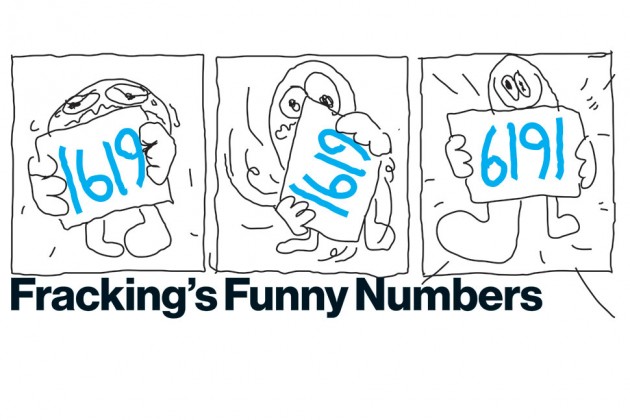 Lee Tillman, chief executive officer of Marathon Oil, told investors last month that the company was sitting atop the equivalent of 4.3 billion barrels of oil in its U.S. shale acreage. That's 5.5 times higher than the number Marathon reported to federal regulators.
Providing different numbers to regulators and investors is standard practice in the shale industry. The U.S. Securities and Exchange Commission has strict rules for how drillers calculate reserves. No such guidelines apply to companies when they calculate their resource potential—a less conservative estimate of their assets that drillers emphasize when pitching investors. Drillers also cite the higher forecasts when they lobby lawmakers to lift the 39-year-old ban on exporting crude oil, arguing that the U.S. has plenty and should be able to sell it on world markets.
That vision of energy self-sufficiency may be based more on hope than fact. Sixty-two of 73 U.S. shale drillers reported one figure in filings with the SEC while advertising a higher number to the public, according to data compiled by Bloomberg. In examining drillers' claimed resource potential, Bloomberg found estimates that included wells the companies classified as technically impossible, prospects that have never been drilled, acreage that won't be tapped for decades, and projects the companies gave less than a 10 percent chance of success.
Pioneer Natural Resources' public estimate was 13 times larger than the number it reported to the SEC. Goodrich Petroleum's was 19 times larger. For Rice Energy, it was almost 27-fold. "The public is thoroughly misled" by such discrepancies, says Tad Patzek, chairman of the department of petroleum and geosystems engineering at the University of Texas at Austin. He says the industry's figures suggest "we're a new democratic Saudi Arabia. We aren't. We're not even close."
U.S. oil production surged to a 28-year high this year, thanks mainly to fracking, which involves blasting water, sand, and chemicals into deep layers of underground rock. Investors have poured record amounts of cash into fracking companies. Mutual funds and exchange-traded funds focused on energy companies drew $16.3 billion of new money in the first seven months of the year, almost twice as much as the same period last year, bringing total assets to $128.2 billion, according to research firm Strategic Insight.
The SEC requires drillers to file an annual accounting of how much oil their properties will produce, a measurement called proved reserves, and company executives must certify that the reports are accurate. When reporting proved reserves, companies must have "reasonable certainty" the oil and the gas will be extracted from existing wells and those scheduled to be drilled within five years.
Pioneer says its resource potential has increased by 2 billion barrels a year in each of the last five years, even as the size of the proved reserves it files with the SEC has declined. Pioneer's numbers aren't misleading, says CEO Scott Sheffield, because experienced investors know the difference between the company's resource potential and the proved reserves.
A spokeswoman for Rice Energy declined to comment. A spokesman for Goodrich Petroleum didn't return calls. Resource estimates "are a standard tool the investment community understands and relies on," says Lisa Singhania, a Marathon spokeswoman.
Marathon's Tillman, who was speaking at the Barclays CEO Energy-Power Conference in New York City on Sept. 3, cautioned listeners about "risk and uncertainties that could cause actual results to differ materially from those expressed or implied by" his comments. Many company presentations warn investors in small type that publicly announced estimates are more speculative than the numbers drillers file with the SEC.
The average estimate of resource potential was 6.6 times higher than the proved reserves reported to the SEC, data compiled by Bloomberg show. The figures came from yearend 2013 SEC filings, marketing materials, press releases, company websites, and speeches made by executives of the 73 shale drillers.
A loosening of the export ban imposed after the 1973 Arab oil embargo would be worth billions to drillers such as Marathon, Pioneer, and Continental Resources because the average price of oil on the international market over the past year has been 8.5 percent higher than the U.S. price. Sheffield says he's promoted Pioneer's resource potential to Senators Mary Landrieu of Louisiana and Lisa Murkowski of Alaska, the Democratic chair and Republican ranking member, respectively, of the Senate energy committee. "Obviously it's helped us in regard to making headway on convincing people to lift the export ban," Sheffield says. "We want to convince them that we have this great resource. We don't want it trapped here in the U.S." Murkowski says she supports ending the ban on exports. Landrieu says she favors more study.
Several companies, including Sanchez Energy, don't provide a total resource estimate. Instead, they publish variables such as the number of well locations they have and the estimated output from each well. In preparing its investor presentation, Sanchez executives debated whether to include a total as many of its peers do, says Gleeson Van Riet, senior vice president for capital markets and investor relations. They decided they didn't want the company to be held accountable for assumptions that might change. "We don't think that a lot of the guesstimates that go behind those sorts of things will ultimately be constructive to investors," Van Riet says. "Put another way: garbage in, garbage out."