Oi Chief Bava Resigns Amid Deal Speculation in Brazil
Christiana Sciaudone and Cornelius Rahn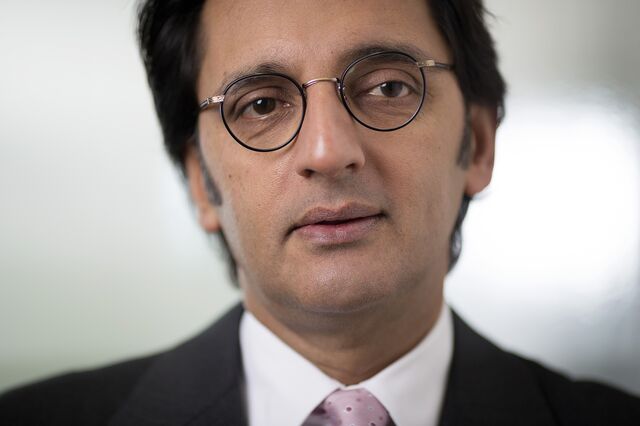 Oi SA Chief Executive Officer Zeinal Bava stepped down, potentially paving the way for a breakup of the indebted Brazilian phone company's year-old merger deal with Portugal Telecom SGPS SA.
Bava, the former Portugal Telecom CEO who joined Oi last year to facilitate the trans-Atlantic combination, resigned with immediate effect, Rio de Janeiro-based Oi said yesterday. Chief Financial Officer Bayard Gontijo will take over until the board nominates a successor.
The 48-year-old Bava is leaving less than three months after Portugal Telecom was forced to absorb 897 million euros ($1.1 billion) in debt from a unit of Espirito Santo International SA. The Portuguese phone assets have now attracted the interest of billionaire Patrick Drahi, whose Altice SA is working on a bid to expand its portfolio of European cable networks, a person familiar with the matter told Bloomberg News this week.
"Bava leaving removes the main driver behind the merger between the Portuguese and Brazilian assets," said Alexandre Iatrides, an analyst at Oddo & Cie. in Paris. "Selling the Portuguese assets may be a good way for Oi to enable a strategic move in Brazil."
Rioforte Debt
Oi and Portugal Telecom agreed on the merger a year ago to create a carrier with 100 million customers to compete against Telefonica SA and Carlos Slim's America Movil SAB. Oi shares have slumped about 60 percent since the announcement. To help fund the deal, Oi raised 8.25 billion reais ($3.4 billion) in a capital increase.
In July, the carriers renegotiated the transaction to give Portugal Telecom a smaller stake in the combined company after it emerged that the Lisbon-based partner was a holder of debt defaulted by Espirito Santo's Rioforte Investments SA. Oi said at the time that it had no knowledge that Portugal Telecom had purchased the debt and was investigating.
Bava's relationship with Oi's controlling shareholders, which include the Jereissati and Andrade Gutierrez families, deteriorated following the Rioforte default, a team of Banco Bradesco BBI SA analysts, including Luis Azevedo, wrote in a research report today. The analysts view the news of Bava's departure as negative.
'Delicate' Condition
"Oi is once again without a leader in its ongoing turnaround, while the company's financial condition is now even more delicate," the analysts wrote. "The company's operation deteriorated" in the period from Francisco Valim's departure as Oi's CEO in early 2013 and Bava taking over in the middle of that year.
In August, Oi hired Banco BTG Pactual to study the possibility of buying Telecom Italia SpA's stake in its Brazilian wireless unit, Tim Participacoes SA. Rio de Janeiro-based Tim is working with Bradesco to negotiate an acquisition of Oi, people familiar with the matter told Bloomberg News last week.
Portugal Telecom's phone assets may be valued at as much as $9 billion, Iatrides said. Selling them to interested parties like Altice would facilitate a deal with Tim, he added.
Portugal Telecom, whose main asset now is a minority stake in the enlarged Oi, rose as much as 3 percent and was trading up 1 percent at 1.66 euros as of 2:55 p.m. in Lisbon. Oi fell as much as 3.6 percent and was down 3 percent at 1.61 reais in Sao Paulo.
Asset Shift
While the merger with Oi is scheduled to be completed as soon as the current quarter, the Portuguese carrier has transferred its local assets to Oi.
Bava has been trying to turn around Oi, which has about $19 billion in debt, by participating in the consolidation of Brazilian telecommunications companies as competition intensifies amid rising investment costs.
Telefonica, owner of the Vivo brand in Brazil, agreed to buy Vivendi SA's local broadband provider GVT last month. GVT CEO Amos Genish has been invited to lead Oi, Valor Economico newspaper reported today.
In a separate filing, Oi said its strategy is to look for and analyze alternatives to improve its financial flexibility, including a sale of non-strategic assets and stakes in companies such as Africatel Holdings BV. Oi has yet to make a decision on a disposal of its Portuguese assets, and hasn't received any proposal for them, it said.
Before it's here, it's on the Bloomberg Terminal.
LEARN MORE