Mark Halperin's Daybook
The most interesting political moment of the day will take place in California.
By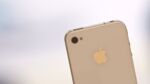 All times Eastern.
Turkey is a member of NATO. Discuss.
Put money on President Obama speaking out on camera about Ebola and/or ISIS before or after his three currently scheduled semi-public events today: a 2:20 p.m. Ebola conference call (closed press), a 3 p.m. Pentagon meeting with senior military leadership (pool spray as of now), and a 4:10 p.m. Pentagon meeting with his National Security Council team.
The Pentagon press briefing is at noon. State Department briefing is at 1:45 p.m. The White House press briefing is due to start at 12:30 p.m.
The most interesting political moment of the day occurs late this evening when the techie Bay Area community of Woodside will "host a Democratic ex-president, a rumored Republican presidential candidate and at least six U.S. Senators" at two events a stone's throw apart. 
Hillary Clinton will deliver two speeches in Chicago today, the first at a medical technology conference at 1:30 p.m., followed by remarks at the Economic Club of Chicago at 8:30 p.m. While in town, she is expected to appear at a private fundraiser for Governor Pat Quinn.
New Jersey Governor Chris Christie lends a hand to Florida Governor Rick Scott, stopping at two of his campaign field offices in Boca Raton at 1 p.m. and Miami at 3 p.m.
Rick Santorum holds a fundraiser for Patriot Voices PAC in Ridgeland, Miss., this morning; he will talk to reporters there around 10 a.m.
At 1:30 p.m., Governor Rick Perry delivers the keynote speech at the Mississippi Energy Institute Governor's Energy Summit. 
Mike Huckabee is stumping for Arkansas congressional candidate Bruce Westerman. They'll hold press availability at 5:15 p.m.
Mitt Romney will be in his home state of Utah helping congressional candidate Mia Love. The closed fundraising event will be followed by a rally at 7 p.m.
Still on his west coast swing, Vice President Joe Biden will attend a private event for Senator Jeff Merkley at 1:30 p.m. at the Oregon Convention Center in Portland before doors will open to the public at 3 p.m.
In Little Rock, Bill Clinton and Eric Holder are scheduled to speak at the U.S. Conference of Mayors meeting this morning. The attorney general will speak at 10:40 a.m., with the former president immediately following.