pursuits
Gap's New CEO Is Its Digital Guy
By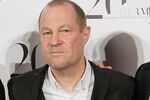 "Who am I?" That's how Art Peck began his first blog post as the new president of the long-troubled Gap stores in North America in 2011. "If you Google me, you won't find much." That hasn't been the case for the past couple of years, as Peck became president of growth, innovation, and digital operations, and it certainly won't be now. Peck was appointed chief executive of Gap on Oct. 8. He'll take over from Glenn Murphy in February 2015. At an April investors' meeting, Murphy said the future of Gap was its athletic brand, its sales in China, and its digital efforts. Peck has overseen all three.
"This is a planned and orderly process, and there's a lot of continuity that's going to come out of it," Peck, 59, said in a Bloomberg News interview. Peck, who has an MBA from Harvard and worked at Boston Consulting Group for two decades, joined Gap in 2005 to help with its international strategy and later lead its small outlet division. He and Murphy have worked together since 2007. "This is a really good day at Gap Inc.," Murphy said in a conference call late in the day. "We haven't had a seamless transition in 20 years." Murphy was referring to the abrupt dismissal of Mickey Drexler in 2002 and of Paul Pressler in 2007.
Murphy also said that the board, of which he was chairman, had asked him to stay on. (Bob Fisher, son of founders Donald and Doris Fisher, will take over as nonexecutive chairman in February.) Murphy, though, couldn't commit to the time everyone expects it to take to make the full transition to the digital, "omni-channel" world. Murphy said he's not sure what he'll do next.
On Oct. 8, Gap also announced that total sales at stores open at least a year, including online purchases, were little changed in September compared with the same period a year earlier. So it wasn't a totally good day for Gap. Murphy said, though, that despite one month's troubles, "We believe we have a great team and great plan, and we're on the path to be the leading apparel company." Ditto for Peck.
Before it's here, it's on the Bloomberg Terminal.
LEARN MORE