Texas Ebola Patient Dies. Are U.S. and European Hospitals Ready for More?
By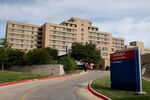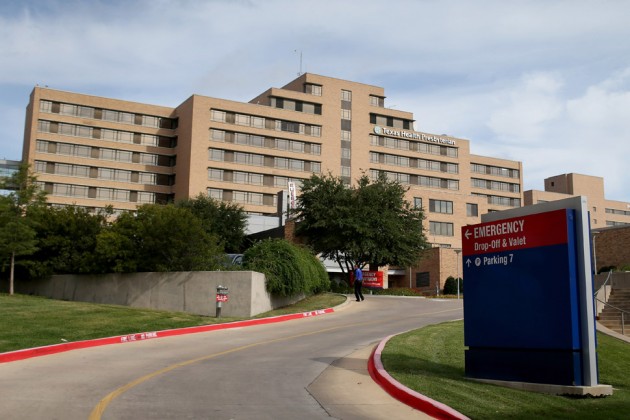 Ebola claimed its first victim in the U.S. on Wednesday with the death of Thomas Eric Duncan, a Liberian man who developed symptoms while visiting family in Dallas. The virus has already killed more than 3,400 people in Liberia, Sierra Leone, and Guinea, according to the Centers for Disease Control. But but the death of a patient inside a Texas hospital highlights the efforts at medical facilities in the developed world to prepare for more Ebola patients like Duncan, who may arrive from countries where infection is widespread.
The U.S. plans to screen travelers arriving from West Africa at five airports‐JFK and Newark in the New York area, Dulles in Washington, D.C., O'Hare in Chicago, and Hartsfield-Jackson in Atlanta, according to the New York Times. The handling of the first imported cases in Europe and the U.S. is already coming under scrutiny. The nurse in Madrid who contracted Ebola while treating a Spanish missionary was not tested or quarantined for nearly a week after she initially reported symptoms, according to Spanish media reports. And Duncan was sent home the first time he visited Texas Health Presbyterian Hospital in Dallas, increasing the risk that he exposed more people before he was hospitalized Sept. 28.
Duncan was on a breathing tube and kidney dialysis, officials said Tuesday, and he was also receiving an experimental drug, Brincidofovir, being developed by a company called Chimerix to treat other viruses. The drug showed promise in a "test-tube model of Ebola," CDC Director Tom Frieden said on Tuesday. It's impossible to draw any conclusions about the drug's safety or effectiveness from Duncan's case.
Ebola is fatal for about half the patients who contract it, according to the World Health Organization, although death rates have varied widely in previous outbreaks. There's no proven therapy or vaccine, but basic medical care can improve the odds that infected patients will survive. "What we've learned about Ebola is how important it is to get the patient's basic care right, so that we're treating their fluid and electrolyte balance well," Frieden told reporters. "That's critically important to survival."
Ten people Duncan had definite contact with, including his family, are being monitored for symptoms. Another 38 people he may have had contact with also being tracked. None had fever or other symptoms, Frieden said. People who contract the virus often develop symptoms in eight to 10 days, but the incubation period can be as long as 21 days. Duncan began to develop symptoms around Sept. 24 and was not hospitalized until Sept. 28, meaning those he could have exposed before he was quarantined must be monitored at least through about Oct. 19. And as the case in Spain shows, there's no guarantee that medical staff treating him were not at some risk of exposure after that.
Doctors and nurses encountering more potential cases must be vigilant to avoid repeating the mistakes when Duncan first sought care. "Hospitals are on high alert right now because they don't want to miss anyone who presents with a travel history and symptoms consistent with Ebola," Texas Health Commissioner David Lakey told reporters Tuesday.
Before it's here, it's on the Bloomberg Terminal.
LEARN MORE