business
What Snapchat Wants From Yahoo!
By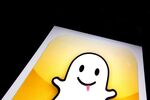 Reports that Yahoo! is on the verge of investing $20 million in Snapchat, at a valuation of $10 billion, have prompted discussion of how the investment fits with Yahoo's broader strategy and why some shareholders are less than amused. What about the flip side? Snapchat has no shortage of potential suitors and has already famously rejected advances from Facebook and Google. Why get involved with the newly beleaguered, perpetually un-chic Yahoo? What, aside from (easy to come by) money, could Yahoo possibly offer Snapchat?
In short: loads of safe, predictable content.
Since launching in 2011, Snapchat's ephemeral messaging system has generated a huge fan base—and little in the way of revenue. Thanks, in part, to the company's astounding valuation, pressure is now mounting on Snapchat Chief Executive Officer Evan Spiegel to start generating money sooner, rather than later. One of the challenges facing Spiegel is that monetizing the kind of user-generated content that tends to flow back and forth on Snapchat can be a tricky business. Snapchat first gained notoriety as the people's champion of smartphone peepshows. That's the kind of scandal-prone reputation that tends to give major advertisers the heebie-jeebies and encourages them to keep distant.
Perhaps not surprisingly, Spiegel has been hard at work in recent months to expand Snapchat's content beyond its roots in suggestive, self-destructing selfies. Earlier this year, the Wall Street Journal reported that Snapchat was building a new product, Snapchat Discovery, which would allow users to share such professionally produced disappearing things as news articles, videos, and advertisements. From the Journal:
The product would let users read daily editions of publications as well as watch video clips of TV shows or movies by holding down a finger on the screen, like they do with photos and other messages on the app before disappearing.
Where might all these video clips and news articles come from?
Enter Yahoo. Under the stewardship of CEO Marissa Meyer, Yahoo has been investing heavily in generating large amounts of original, licensed, and aggregated content. Along the way, Yahoo has hired a bunch of high-profile journalists, including Katie Couric and David Pogue, and  launched a series of digital magazines on topics such as food, technology, and travel. Last year Yahoo paid in the ballpark of $30 million for Summly, an app designed to better aggregate and summarize news stories on smartphones. Earlier this year, Yahoo announced a deal with Sony Pictures Television to pick up a sixth season of the half-hour comedy series Community, which originally aired on NBC.
All of this would presumably be of immediate short-term use to Snapchat as it races to get Snapchat Discovery to market and tries to figure out how to keep the service stocked with content that appeals to its young users while attracting deep-pocketed brands.
In the end, what at first seems like an odd coupling makes sense because Yahoo is a company, well-stocked with content palatable to big advertisers, that is struggling to remake itself into a "daily habit" for mobile consumers. Snapchat is a daily habit with mobile consumers that is struggling to make itself palatable to advertisers. Let the self-destructing news cycle begin.
Before it's here, it's on the Bloomberg Terminal.
LEARN MORE