Peter Thiel on Creativity: Asperger's Promotes It, Business School Crushes It
By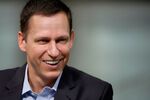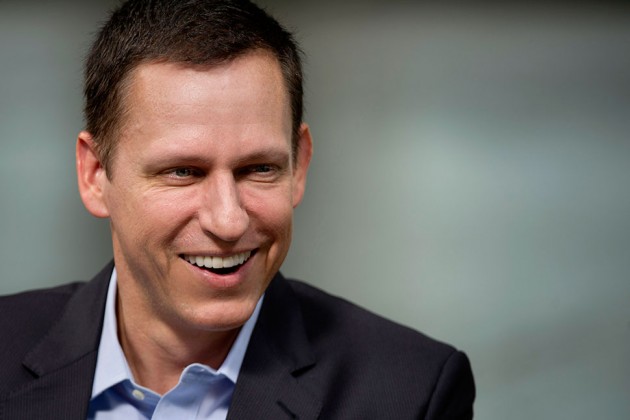 PayPal co-founder, billionaire, and venture capitalist Peter Thiel mused in a San Francisco ballroom on Saturday about the benefits of mild autism and not being competitive. In a wide-ranging talk before hundreds at a conference for gay MBAs, he also took a direct shot at the culture of business school and posed some provocative, if unusual, questions about the entrepreneurial spirit of gay people.
"So many of the successful companies are formed by people who seem to be suffering from a mild form of Asperger's," Thiel said, referring to Asperger's syndrome, a high-functioning type of autism. People with Asperger's often have limited socialization skills and, he said, are unafraid of pursuing ideas seen as strange. "What is it about our society where anyone who does not have Asperger's gets talked out of their heterodox ideas?"
Thiel was speaking at a conference hosted by advocacy group Reaching Out MBA to promote Zero to One: Notes on Startups, or How to Build the Future, a new book in which he argues that competition stifles original thought. In a navy crew-cut T-shirt, khakis, and sneakers, his vibe clashed with that of the jacketed and tied professionals in the audience. Thiel has not identified himself as someone with Asperger's but praises those with the disorder for their willingness to pursue offbeat ideas.
"I often think of business school—of people who go to business school—as being sort of the anti-Asperger's extreme," he said.
By contrast, Thiel said, MBA programs produce thinkers who tend to buy into innovations only once they've peaked. Thiel noted that MBAs flooded the world of junk bonds in 1989, a year before industry king Michael Milken went to jail. No MBAs went near Silicon Valley until 1999, he said, at which point "HBS perfectly timed the dot-com bubble," referring to Harvard Business School. Some in the crowd chuckled. Others stared ahead, or examined their iPhones.
Thiel, who is openly gay, later asked: "Is there something about the gay experience, being gay and the gay experience, that pushes us even more than other people toward competition?" Competition, we know per Thiel, squelches creativity.
"Is this a reason that we ended up sometimes underperforming because we are insecure about things, we want to get validated by winning various competitions?" Thiel asked, noting that he has wondered whether his "super talented gay friends" are not reaching their potential because they're distracted by self-affirming competition. Thiel acknowledged that lesbian, gay, bisexual, and transgender people still face "a lot of subtle disadvantages" in the workplace.
"There's a question how much of this is sort of social discrimination, and how much is it possible that they're sort of systematically going into the wrong industries," he said, describing "the wrong industries" as ones that are too competitive.
Despite his doubts about the value of an MBA, Thiel has stopped at four top business schools on his book tour and plans to visit more. Competitors may not breed ideas, but Thiel seems to be betting that they'll buy them.
Before it's here, it's on the Bloomberg Terminal.
LEARN MORE