Scalper's Delight: Kansas City's Baseball Cinderella Pushes Up Ticket Prices
By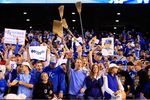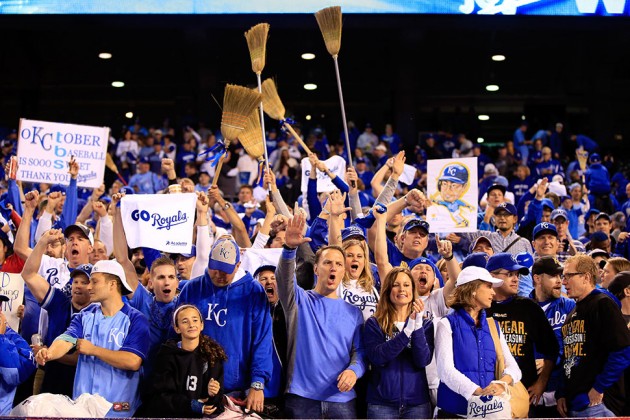 A taste of baseball glory in Baltimore and Kansas City, Mo., is very rare and—like most things in short supply—very expensive.
The average ticket on the secondary market for the upcoming playoff series between the Orioles and the Royals is $587, according to TiqIQ, a website that aggregates ticket prices from StubHub, EBay, and other sources. That's the highest price for scalped seats in a League Championship Series in the TiqIQ database. The only baseball semi-final showdown in recent years that came close was the 2012 series between the Boston Red Sox and the San Francisco Giants, which had an average price of $490.
"It's pretty impressive for these teams," said Chris Matcovich, vice president of data at TiqIQ. "When you're talking about clubs that play in these smaller markets, prices are sometimes hit or miss." Seats are particularly dear in Kansas City, where a playoff ticket hasn't even been a possibility in three decades. The average seat at Kauffman Stadium for the upcoming series is selling for $673.
For the same amount of money on the secondary market, a Kansas City sports fan could take 16 friends to the home game for Sporting KC, the local Major League Soccer team. Or buy 11 seats at the next Chiefs home football game. Or take in a musical with a party of five at the upcoming tour of Book of Mormon. Or order 70 smoked turkey sandwiches at Arthur Bryant's, a local BBQ institution.
A spot in Baltimore's Camden Yards, which has hosted playoff games more recently, is selling for $509, on average.

Many of the spoils from scalping will go to die-hard fans. Season-ticket holders in both cities were given the chance a few weeks ago to buy a full slate of playoff and World Series games at face value. A Kansas City fan that took that deal is sitting on a $1,419 profit with the three ALCS tickets. That would require missing out on a rather historic game.
Before it's here, it's on the Bloomberg Terminal.
LEARN MORE