IBM Said to Resume Talks to Offload Chip Unit
Alex Barinka and Ian King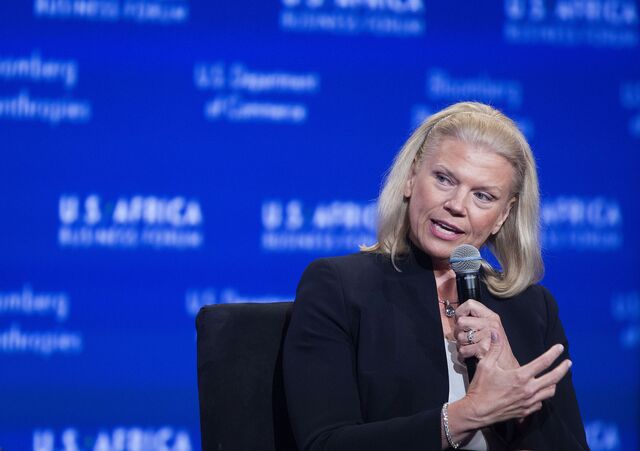 International Business Machines Corp. and Globalfoundries Inc. have resumed talks for IBM to offload its money-losing chip-manufacturing unit, according to a person familiar with the matter.
Negotiations had broken down in July after IBM offered to pay Globalfoundries about $1 billion to take the unit, a person familiar said at the time. IBM is now willing to pay Globalfoundries more to take over the operations, the person said yesterday, asking not to be identified because the discussions are private.
Getting the unprofitable chip-manufacturing operations off the books will help Chief Executive Officer Ginni Rometty reach her earnings targets, even as revenue has decreased for nine straight quarters. Jettisoning less profitable businesses -- including the $2.1 billion sale of its low-end server unit to Lenovo Group Ltd. -- allows IBM to focus on growth areas such as cloud computing and data analytics.
Ed Barbini, a spokesman for Armonk, New York-based IBM, declined to comment. A representative for Santa Clara, California-based Globalfoundries didn't respond to requests for comment.
Negotiations over the unit have been on-again, off-again this year, and getting rid of the division wouldn't indicate IBM is no longer investing in the chip industry.
IBM wants to maintain control of the design and intellectual property of the chips it uses, a person familiar with the matter said in February. The company plans to spend $3 billion on semiconductor research and development in the next five years.
Intellectual Property
Bloomberg News reported in June that Globalfoundries was primarily interested in acquiring IBM's engineers and intellectual property rather than manufacturing facilities, according to people with knowledge of the matter. Globalfoundries would have acted as a supplier for IBM's microprocessors, the people said at the time.
Globalfoundries, owned by an investment arm of the government of Abu Dhabi, had placed little or no value on IBM's factories because they are too old.
When talks broke down in July, Globalfoundries wanted to be paid about $2 billion to take the operations, enough to offset the division's losses, a person said at the time.
IBM's microelectronics manufacturing revenue slid 17 percent in the first half of 2014, according to a company filing. That unit accounted for less than 2 percent of IBM's $100 billion in revenue last year.
The shares fell 1.8 percent to $185.71 at the close in New York.
IBM is scheduled to report third-quarter earnings on Oct. 20, after the market closes.
Before it's here, it's on the Bloomberg Terminal.
LEARN MORE