EU Manufacturing Reaps $2.5 Billion Permit Win: Carbon & Climate
Mathew Carr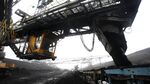 European factories are poised to pocket a windfall of about $2.5 billion a year as utilities rush to buy emissions permits from manufacturers who get them free.
Power producers from RWE AG to Vattenfall AB, Europe's biggest greenhouse-gas emitters, will have to purchase about 200 million permits a year from plants through 2016, or about four times 2013 levels, according to Bloomberg New Energy Finance in London. The European Union in March cut the number of permits being sold in the world's largest market to curb a record glut.
The EU is temporarily withholding permits to encourage utilities to switch from fossil fuels, and the higher costs may be fed through to consumers, according to Eneco Holding BV, a Dutch utility. To prevent manufacturing jobs leaving the region, the 28-member bloc is widening the range of industries that get permits for free. ArcelorMittal, the biggest steelmaker, said protection is vital.
"Utilities suffer because they are about the only sector that can't claim carbon compensation payments for not shutting up shop and leaving, but they can at least pass through higher input costs," Mark Meyrick, head of carbon at Eneco, said Sept. 25 by phone from Rotterdam. "Power companies will be feeling the pinch and the price may well rise quickly once demand comes through and the shortage of available EU allowances begins to bite."
Companies whose emissions are covered by the nine-year-old market, part of an international effort to keep global average temperatures from rising 2 degrees Celsius (3.6 Fahrenheit), use allowances handed out or sold by governments to cover each metric ton of carbon dioxide they emit.
Record Low
The EU is withholding the equivalent of half a year's supply through 2016, forcing utilities to rely on sales by factories producing everything from cement to steel and plastics, and creating fees for exchanges, brokers and banks.
After trading at a record low of 2.46 euros ($3.11) a ton last year, EU permits are up 16 percent in 2014 and today advanced 0.9 percent to settle at 5.73 euros on ICE Futures Europe in London.
The EU handed out 3 billion tons too many free allowances in the nine years through 2013, according to Sandbag, the London-based environmental lobby group. They were worth 38 billion euros at average market prices.
As factories gain the upper hand because they can decide when to sell, permit prices have a 40 percent chance of more than doubling by next year, according to UBS AG in Zurich. Energy Aspects Ltd., a consultant to the industry, forecasts a gain of 23 percent this quarter from yesterday's close. While utilities have direct access to exchanges, manufacturers use brokers and banks to sell their allowances.
Natural Incentive
Industrial companies that don't expect a shortfall through 2020 have a natural incentive to sell, according to Jaap van Dijk, head of environmental products trading at Citigroup Inc. in London.
Some steel companies may use their surplus allowances for compliance over the next few years, while a glut held by cement makers may last longer, he said.
"Frankly, it's a big opportunity" for banks, brokers and trading companies to find willing sellers, he said.
RWE, which last year had the region's biggest shortfall at 137 million tons of carbon allowances, would have spent 620 million euros to fill its gap, according to a calculation based on official data and last year's average price of 4.53 euros on ICE. Its 2012 deficit was 47 million tons, the data show. Stephanie Moeller, a spokeswoman for the utility, didn't respond to phone calls and e-mails seeking comment.
Vattenfall Trading
While EU data shows a surplus of 2.1 billion tons built up since 2005, permits are not in the hands of those who need them for compliance, said Stefan Dohler, senior vice president for business division asset optimization and trading at Vattenfall in Stockholm.
Even though the market "will get tighter" over the next three years, the EU's temporary curb of 900 million tons hasn't boosted permit prices further because factories are already selling, Dohler said.
"We need to source certain volumes," Dohler said Sept. 28 by phone from Hamburg. "Those sitting on the volumes, like the industrials, seem to focus on cash flow at this point in time. They are cashing in as they get them."
Until this year, the amount of permits given away and auctioned by governments more than satisfied demand, which was stifled because the euro area's longest-ever recession tempered industrial production and utility use.
Generators tend to lock in profit from the sale of power in advance by securing fuel and carbon permits. Utilities will probably need about 25 percent more permits than the 680 million a year that will be available in auctions through 2016, according to London-based New Energy analyst Jerry van Houten.
UN Credits
Factories used to sell EU allowances as they swapped them for another type of carbon security that they could use for compliance. The alternative United Nations emission credits were 90 percent cheaper on average last year.
That trade is now evaporating because emitters are closing in on the maximum allowed imports of 1.6 billion tons in the EU market through 2020, according to van Houten.
The EU is considering a permanent reserve of allowances to tighten the market even further. The $49 billion market is a global model, and the region has "enormous responsibility" to shape the program credibly, Miguel Arias Canete, a candidate to become EU energy and climate commissioner, said Oct. 1 in the region's parliament in Brussels.
The system must also prevent European companies from relocating to other continents with less stringent pollution rules, he said. Most countries in Africa, Middle East and Asia don't yet set greenhouse gas limits similar to Europe's.
'Investment Crisis'
"Europe is already facing an investment crisis," said Russel Mills, the Midland, Michigan-based Dow Chemical Co.'s director of global climate change policy. The bloc needs to continue to provide protection for industry, or otherwise it would "send out a message that we are going to punish those that go first" on climate protection, Mills said yesterday in an interview in London.
An increase in demand from utilities because of freezing weather might highlight their permit shortage during the next few winter months, sending carbon prices higher, said Eneco's Meyrick. "This is likely to happen as soon as we get any prolonged cold snap," he said.
Before it's here, it's on the Bloomberg Terminal.
LEARN MORE