pursuits
How Lady Gaga (and Tony Bennett) Sold 131,000 Jazz Albums
By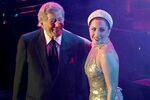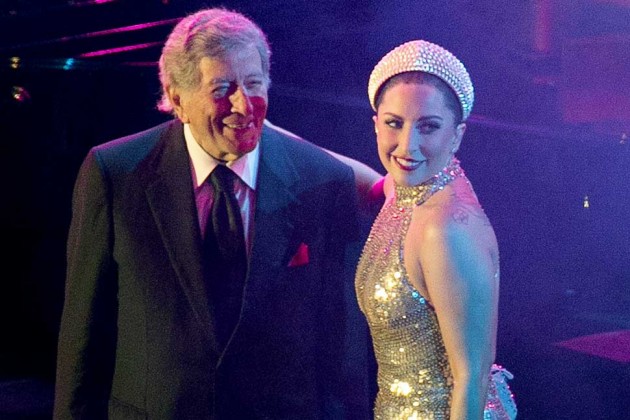 Lady Gaga is known for being provocative, but she arguably set a new standard for herself last month. She told the Wall Street Journal she had a new love: jazz. She said she had fallen under the spell of Charlie Parker and John Coltrane. She vowed to start making her own jazz albums. "I'm planning to release one jazz album a year," Gaga said. "I think I will continue to do that forever. I enjoy it so much. I want to spread it to all my fans forever."
But would Gaga's Little Monsters share her new passion? The results are in. On Sept. 28, their idol released Cheek to Cheek, an album of jazz-laden duets with Tony Bennett, the 88-year-old singer who is more a pop artist than a jazzman, although he can certainly swing and has recorded over the years with iconic jazz figures like Bill Evans and Stan Getz. Not only is Stefani Joanne Angelina Germanotta a credible jazz singer; she can get people to buy a jazz record, which is no small achievement. Cheek to Cheek made its debut on the Billboard 200 at No. 1, selling 131,000 copies.
Perhaps the enormously popular Gaga could get her devotees to buy anything these days. But her foray into jazz was a risk. Joni Mitchell began putting out increasingly jazz-tinged albums in the 1970s and lost much of her audience. It's also not uncommon for female pop singers to turn to jazz as Linda Ronstadt did in the '80s—and Annie Lennox did more recently—when they are no longer ingénues and must court older listeners. Gaga, who is 29, doesn't have to do that yet. She still looks fine in a clamshell bikini or any other revealing outfit she chooses.
The truth is that Cheek to Cheek triumphs because Gaga and her senior partner sound so good together on their American Songbook selections. Somehow, Bennett still has a remarkable voice at his age. Meanwhile, Gaga brings something to these familiar songs that only a true artist can: her own point of view. She doesn't just sing standards like Nature Boy and Lush Life. She's trying to own them in a way that her idols did. Sometimes, her ladyship overdoes it (OK, she frequently does), but when she resists the temptation to be a ham, she's really something.
Naturally, Gaga's late arrival to the jazz scene makes purists squirm. They say there are many "authentic" jazz vocalists who have paid their dues and are more deserving of the public's attention. They have a point. But Gaga's crush is good for jazz. Some people say jazz is a dying art form. The success of Cheek to Cheek would seem to suggest otherwise. As for Gaga, she recently revealed a tattoo on her arm of Miles Davis's trumpet. There's no going back now.
Before it's here, it's on the Bloomberg Terminal.
LEARN MORE