Why Your Inbox Is Overflowing
Candidates for Congress have until midnight today to raise campaign funds in this year's third quarter.
By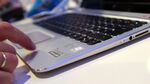 The messages carry urgent, sometimes even apocalyptic tones. The subject lines are short and snappy, as are the sentences that follow. There will be plenty of suggestions and ways to cough up money.
And there will be a lot of them — especially today. 
Tuesday is the end of this year's third fundraising quarter, a deadline that candidates use a pretext for pressing for a late cash donation, using e-mails that will bombard the voters' inboxes through midnight. From their tone, you'd think that the bill collectors are at the door and that campaign headquarters is about to have the power turned off.
"Greg, I'm asking," reads the subject line of President Barack Obama's fundraising plea for the Democratic Senatorial Campaign Committee, trying to defend its majority for the final two years of Obama's presidency.
"15 hours" is the subject line of a fundraising appeal from Representative Bruce Braley, the Iowa Democrat opposing Republican Joni Ernst for an open Senate seat.  The e-mail went out at 9 a.m. Iowa time, or 15 hours before midnight.
"We are out of time," Braley writes (never mind that there's more than a full month before the election). "If we don't hit our $300,000 FEC goal by midnight TONIGHT, we're handing Joni Ernst and her special interest allies the edge going into the last full month before Election Day."
Then there's Cory Gardner, the Colorado Republican seeking to unseat Democratic Senator Mark Udall. "Last week, I sent you an urgent message," the latest plea reads. "Since then, things have only become more pressing."
For extra attention, just say you're short of some nominal goal. For Braley, it's $6,775. For Gardner, $9,671.
The truth, though, is that most competitive campaigns begging for money have more than enough to win already. Few legitimate campaigns can honestly claim that they lose because they don't have enough money.
So why the push? Fundraising prowess gives candidates something to boast about, and is another data point in assessing how well a campaign is performing with voters.
But we won't know for a while how well they did. While the fundraising quarter ends today, candidates have until Oct. 15 to reveal bottom-line fundraising totals and their donors. Campaigns don't want show their cards until they absolutely have to, so most of those reports will be filed on that deadline.