California Rail Project Pursues Deal With Las Vegas Train
Michael Sasso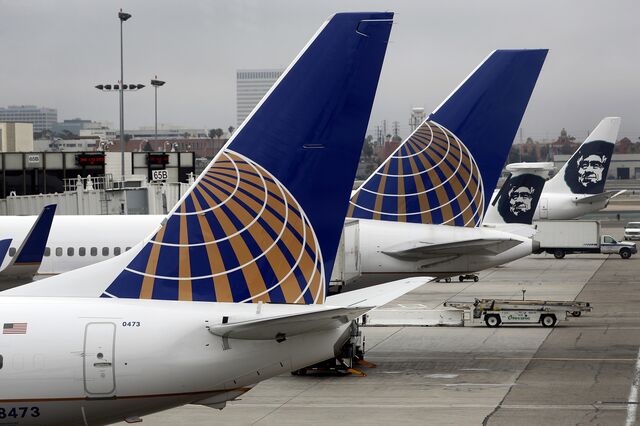 United Continental Holdings Inc. is alerting passengers who were on two trips with a U.S.-bound Ebola patient last month and offered blood tests to flight attendants on those planes.
The notifications are intended to keep customers fully informed even though the U.S. Centers for Disease Control and Prevention sees "zero risk" of transmission, said Christen David, a spokeswoman. The infected traveler wasn't contagious at the time, Chicago-based United has said.
The airline took the passenger, Thomas Eric Duncan, on the last two legs of a three-stage journey to Texas from Liberia. Duncan's Ebola diagnosis made him the first person with the disease in the U.S., spurring public-health efforts to contain the illness and triggering demands yesterday from federal lawmakers for more aggressive action.
"United is acting in a very, very responsible manner out of an abundance of caution and is to be commended for their actions," said Henry Harteveldt, co-founder of travel advisory firm Atmosphere Research Group in San Francisco.
Ebola screening is being made available to the 14 flight attendants who staffed the jets on Duncan's connecting trips on Sept. 20, according to their union.
"We're not hearing a great amount of panic from our flight attendants," said Corey Caldwell, a spokeswoman for the Association of Flight Attendants. "They're first responders who are in this work environment that often puts them in contact with the ill."
Liberia, Brussels
After leaving Liberia, Duncan traveled to Brussels on an unidentified airline, then took United flights to Washington's Dulles International Airport and, after a layover, on to Dallas-Fort Worth International Airport. Duncan is now hospitalized in Dallas.
Current methods to screen for Ebola require a blood sample to be processed in a laboratory, which takes about four hours. Adding on time for samples to be shipped to the CDC laboratories equipped for the work means that results may not be received for a few days.
David said she didn't know whether the airline's testing offer to attendants also covered pilots or passengers on the planes, a Boeing Co. 777 for the trans-Atlantic trip and an Airbus Group NV A320 for the Dallas stage.
United has flown the jets regularly since the flights with Duncan on board, according to industry data tracker FlightAware.com.
Aircraft Cleaning
Even before learning about the Ebola connection, United cleaned the aircraft the night of Sept. 20 as part of its regular routine, using all-purpose solutions in lavatories and galleys and wiping tray tables and armrests with disinfectant, David said. She didn't immediately respond to a question about whether the cleaning crews were offered the Ebola exams.
United confirmed on Oct. 1 that its planes brought Duncan to the U.S., resolving a question that had persisted since the CDC disclosed this week that the first domestic Ebola infection involved an airline passenger.
Health officials haven't said how Duncan reached Brussels. Belgium's Brussels Airlines NV is the only carrier with service between Monrovia and the Belgian capital, though a spokesman, Wencke Lemmes, has said the company didn't know whether it flew the patient.
Before it's here, it's on the Bloomberg Terminal.
LEARN MORE