GoPro Shares Drop as Founders Donate Stock
Denni Hu and Leslie Picker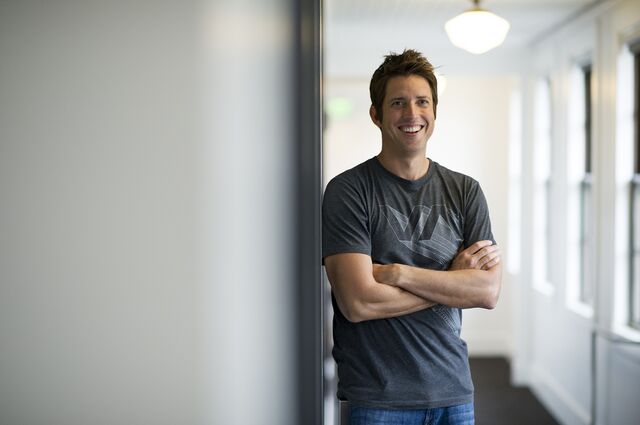 GoPro Inc.'s good deed didn't go unpunished.
The camera company's shares declined 6.9 percent yesterday after its founders donated some of their holdings to establish a charitable foundation. That raised concern that releasing more shares to the market might weigh on prices, although no shares were sold in the transaction.
JPMorgan Chase & Co., the lead banker for the company's initial public offering in June, gave GoPro Chief Executive Officer Nicholas Woodman and his wife, Jill, early authorization to donate 5.82 million shares, valued at $497.5 million at the current price, to establish the Jill & Nicholas Woodman Foundation, the company said in a statement today. The stock closed at $85.46 yesterday in New York.
GoPro's shares have more than tripled since the June 25 IPO, fueled by growing sales of its tiny video cameras that adventurers strap onto their bodies to record their exploits. Under a lockup agreement, all of GoPro's shareholders prior to the IPO are restricted from selling stock until December. JPMorgan only exempted the donated shares from the lockup, the San Mateo, California-based company said.
The shares were transferred before the lockup expired to make the transaction more tax-efficient, said a person with knowledge of the matter, who asked not to be named because the details are private. Mari Ellen Loijens, chief of business development and brand officer at Silicon Valley Community Foundation, confirmed that her organization received all 5.82 million shares from the Woodmans and that none were sold into the market.
Buying Opportunity
"It's an overreaction to this development," said Shebly Seyrafi, an analyst at FBN Securities in New York, who has the equivalent of a buy rating on the stock. "The stock tripled in a matter of three months, and this is a buying opportunity."
GoPro is introducing new cameras this month, including new high-end models and a version priced at $129. The new models will drive further sales and are set to be a catalyst for the company's shares to rise, Seyrafi said.
Jeff Brown, a spokesman for GoPro, declined to comment on the drop in shares. Kate Haywood, a spokeswoman for JPMorgan, declined to comment.
Before it's here, it's on the Bloomberg Terminal.
LEARN MORE