Dog Bite Claims Hit Record High
Alyssa Abkowitz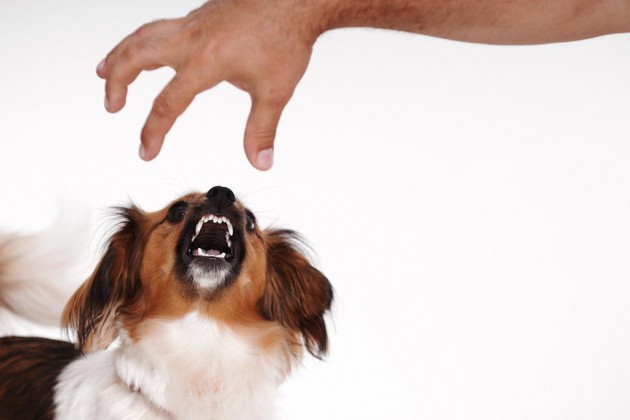 Either dogs are getting feistier or their owners are. Last year, the number of dog bite claims increased almost 6 percent to 17,359, according to the Insurance Information Institute, breaking the record for number of claims set in 2003. With an average cost per claim of $27,862—up 45 percent over the past decade—those dog bites accounted for more than a third of all homeowners insurance liability-claim dollars paid out in 2013.
In some respects, these numbers are still relatively low. The CDC estimates that dogs bite 4.5 million people each year. (Children ages 5 to 9 and adult males are the most at risk.) The vast majority of bites don't result in an insurance claim.
Even so, standard homeowners insurance policies are becoming stricter about dog-inflicted damage. Though many insurers will cover property damage and medical bills up to $100,000 to $300,000, depending on the policy, a growing number of insurers are charging higher premiums for certain types of dog breeds, or will only cover a dog if the owner has taken the pet to behavior classes, according to the Insurance Information Institute. Last year, for example, Farmers Insurance started asking California homeowners to sign a waiver of liability for dog bites if they owned a pit bull terrier, a Rottweiler, or a wolf hybrid.
A dog owner's liability varies from state to state. In some states, if the dog isn't provoked, the owner is liable, regardless of other circumstances. Other states hold the owner responsible only if the victim can prove the owner knew the dog to be dangerous or was careless in controlling it.
To fill the gap where standard homeowners policies lag, specialized firms such as the Federation of Insured Dog Owners, or FIDO, have popped up in recent years. FIDO has premiums that start at $75 a year, with policy limits from $50,000 to $100,000. The insurance covers any breed and prices coverage on a variety of owner-reported factors, including where the dog sleeps (in the house? in the garage?), who else is around the dog (children?), and whether the dog has had obedience training. Founded in 2012, FIDO's coverage is now available in only nine states, including three in the top 10 for dog bite claims in 2013: California, Pennsylvania, and Wisconsin.
Before it's here, it's on the Bloomberg Terminal.
LEARN MORE