EBay to Split Off PayPal as Mobile Payments Gain Ground
Spencer Soper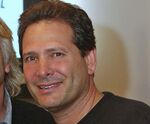 EBay Inc. is spinning off its PayPal division, throwing the business into direct competition with Apple Inc. and Google Inc. as consumers step up the use of smartphones and computers to pay for goods and services.
Activist shareholder Carl Icahn had pushed for a split earlier this year, only to be rebuffed by Chief Executive Officer John Donahoe, who said in March a separation was "not a good idea." Since then, EBay's board reviewed the company's strategy and decided EBay and PayPal will be better off as two independent public companies, the San Jose, California-based company said in a statement yesterday.
An independent PayPal, which could fetch about $47 billion based on rivals' valuations, would have more latitude to forge alliances with retailers and other financial firms as Google and Apple seek to turn their products into tools for digital payments. In addition to PayPal, EBay's marketplaces business could also become an attractive takeover target.
"If done right, this transaction could springboard both entities into more competitive players in their respective industries," said RJ Hottovy, an analyst at Morningstar Inc., who has a buy rating on EBay.
Donahoe sparred with Icahn for two months at the beginning of the year after the billionaire bought a stake in January, and the clash took an hostile tone until a settlement in April. Donahoe, who will oversee the separation of EBay into two businesses by the end of 2015, won't take an executive role at the companies and will join one or both of their boards.
EBay's shares fell 2.1 percent to $55.46 at the close in New York, giving the company a market capitalization of $69 billion.
Growth Engine
EBay, whose online marketplace sells everything from motorcycles to golf clubs via auctions and at fixed prices, bought PayPal in 2002 to add online-payment services. The unit, which almost tripled sales in the five years ended in 2012, has since become a growth engine for the company.
The competitive landscape has also changed dramatically since EBay bought PayPal. Like much of the computing industry, the business of online payments is increasingly moving to mobile devices, where PayPal isn't as dominant. Apple last month announced Apple Pay, a way for people to use an iPhone to pay for goods in stores. Mobile payments in the U.S. are projected to total $118 billion by 2018, up from $3.5 billion this year, according to EMarketer Inc.
Instead of a tie-up with PayPal, Apple struck a deal with startup Stripe Inc. Meanwhile, Square, the payments startup started by Twitter Inc. co-founder Jack Dorsey, has made headway in signing up many small merchants.
PayPal Target
The split may value PayPal at $47 billion, applying a multiple of 1.8 times trailing 12-month revenue -- similar to Amazon.com Inc.'s -- to EBay's marketplaces and advertising businesses, Bloomberg Intelligence analysts Praveen Menon and Paul Sweeney said. PayPal's superior growth rate and unlocked value may explain the reasoning behind the separation, they wrote.
"The PayPal/EBay split makes a lot of sense for PayPal," Denee Carrington, an analyst at Forrester Inc., wrote in a note. "The payments landscape is hyper-competitive, the pace of change is accelerating and everyone is gunning for PayPal. The split will give PayPal greater agility to help it achieve its full potential."
Management Structure
"We are happy that EBay's board and management have acted responsibly concerning the separation -- perhaps a little later than they should have, but earlier than we expected," Icahn said in a statement yesterday. "The payments industry, of which PayPal is an important part, must be consolidated -- either through acquisitions made by PayPal or a merger between PayPal and another strong player in the industry."
Icahn himself didn't respond to requests for comment.
The move isn't designed to set up either business for sale, Donahoe said in an interview. To help the transition, Donahoe and Chief Financial Officer Bob Swan will be responsible for leading the separation of each business, with board oversight.
"There's going to be an orderly succession," Donahoe said. "We're setting up both companies for success."
Devin Wenig, currently president of EBay Marketplaces, will become CEO of the new EBay company. Dan Schulman, who is joining PayPal from American Express Co., will be president of PayPal, effective immediately, and CEO-designee of the stand-alone PayPal company following separation.
Shareholder Pressure
EBay is just one of the technology companies that has faced activist pressure in recent years. Apple, Microsoft Corp., Juniper Networks Inc., Yahoo! Inc. and others have also been targeted by investors including Icahn and ValueAct Holdings LP. Some of the companies have responded with bigger dividends, a board seat or restructurings.
Daniel Loeb's Third Point LLC, which has pushed for changes at other companies, also has a stake in EBay, Donahoe said.
Donahoe didn't say what he plans to do after EBay splits. He declined to be considered as a candidate for CEO of Microsoft Corp. last year when the software maker was looking for a new top executive, people familiar with the matter have said. Donahoe was CEO at Bain & Co. before joining EBay in 2005 as president of the marketplaces business. He succeeded Meg Whitman as EBay's CEO in 2008.
Moody's Investors service placed EBay's debt rating under review for downgrade after it announced the split with PayPal. Moody's said it would be looking at how cash is allocated and the business agreements between the companies.
Before it's here, it's on the Bloomberg Terminal.
LEARN MORE