pursuits
Europe Starts Losing Patience With Striking Airline Pilots
By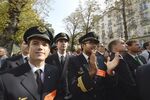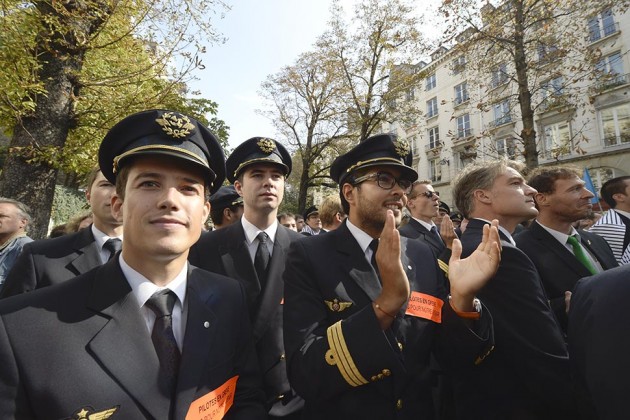 Have airline pilot unions condemned Lufthansa and Air France to a long and agonizing decline? Or could the unions themselves be headed for a hard landing?
Europe's two largest flag carriers are in turmoil. Lufthansa pilots announced plans today to go on strike, while Air France-KLM struggled to resume service after a two-week walkout by Air France pilots stranded hundreds of thousands of passengers and cost the company more than €250 million ($317 million).
The unions are fighting efforts by Air France-KLM and Lufthansa to trim their operating costs and defend against competition by discount airlines. Both carriers are trying to develop their own low-cost operations, staffed by workers who would receive less-generous wages and benefits than those enjoyed by current employees.
Europeans have been pretty tolerant of past airline strikes. When an Air France pilot walkout in June 1998 threatened to wreak havoc with the World Cup in Paris that month, only 34 percent of French opposed the action, according to a poll at the time. The strike was settled on the eve of the tournament's opening.
The mood now is quite different. In a survey last week by French polling group Tilder-LCI-Opinionway, 69 percent called the Air France pilots' demands unjustified. In Germany, a survey by polling outfit Forsa during a Lufthansa pilot strike last spring found that 71 percent considered their demands unjustified. Lufthansa's pilots said they were standing up for ordinary working people and against "locust capitalists." But the newspaper Bild described the pilots as "luxury strikers" who often "earn 10 times as much as bus drivers." Senior pilots can earn more than $200,000 annually.
Cutting costs is essential for Air France and Lufthansa, says Robin Byde, an analyst in London with Cantor Fitzgerald. Discount airlines EasyJet and Ryanair have grabbed market share from their networks within Europe. Although the two flag carriers still earn good returns on premium long-haul service, neither "can afford to have a large short-haul network that's leaking money," Byde says.
That explains why both airlines are scrambling to build low-cost units. Air France-KLM has expanded its former Dutch charter unit Transavia into France and had wanted to develop it in other countries as well. Now the planned expansion outside France has been abandoned as an inducement to pilots to end their strike. At Lufthansa, pilots are protesting the airline's plan to save money on some routes by using crews provided by an outside company who wouldn't receive the same benefits as regular pilots.
Air France-KLM's situation is especially urgent. It has posted losses for five of the past six years as discounters have moved aggressively into France. While scrapping Transavia's expansion outside France, the company is pressing ahead with its plan to develop the low-cost unit within France. Prime Minister Manuel Valls says the government, which owns 16 percent of Air France shares, fully supports the plan. The largest pilots' union, while calling off its strike on Sept. 28, hasn't yet said whether it will agree.
Some Air France customers whose travel was disrupted by the strike seem far angrier at the pilots than at the airline. "Air France could die," Cyril Benoit, a Paris investment banker, writes in an open letter to the striking pilots, posted today on the Huffington Post's French website. "You are ruining everything."
(
Corrects spelling of Robin Byde's last name throughout.
)
Before it's here, it's on the Bloomberg Terminal.
LEARN MORE