U.K. Holds 9 Islamist Terror Suspects After Police Raids
Andrea Gerlin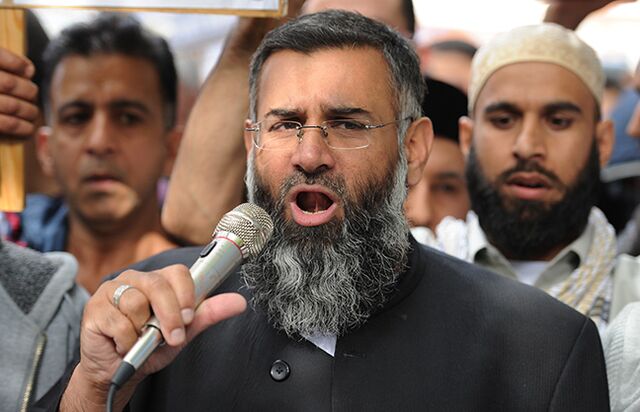 London police arrested nine men suspected of promoting terrorism as the U.K. seeks to clamp down on the spread of Islamic extremists in the country.
London police raided 18 properties in the capital and another in Stoke-on-Trent, England and said the men were suspected of belonging to and supporting a banned organization and encouraging terrorism. They are being held at stations in central London. The Press Association reported that one of the men is radical preacher Anjem Choudary, a 47-year-old British Muslim and former lawyer who has been affiliated with the banned Al-Muhajiroun network, which was outlawed by the U.K. in 2005.
"These arrests and searches are part of an ongoing investigation into Islamist related terrorism and are not in response to any immediate public safety risk," the Metropolitan Police said in a statement. The suspects, who weren't identified, range in age from 22 years old to 51 years old.
Prime Minister David Cameron has said that the U.K. is engaged in a "generational struggle" to eradicate terrorism inspired by radical Islamist ideology. Yesterday Cameron, who was attending the U.N. General Assembly in New York, said he would recall Parliament tomorrow to discuss possible airstrikes against the Islamic State in Iraq. The group has beheaded several U.S. and U.K. hostages and threatened Western countries. An man with an English accent appears in videos of executions posted online.
Stoning Women
Choudary's representatives didn't respond to a message sent to an e-mail address on his website. Choudary has in the past said he supports sharia law and stoning of women adulterers.
A report by the Hope Not Hate organization last year said Al-Muhajiroun was a "gateway to terror." Al-Muhajiroun is linked to a group outlawed in 2006 for promoting terrorism. Hope Not Hate says on its website it opposes religious intolerance through campaigns and research.
Cameron has stepped up efforts to prevent the U.K. becoming a staging post for war in Iraq and Syria and sought to take steps to prevent young Muslims becoming radicalized and traveling to and from conflict zones.
In a separate case, Anis Abid Sardar, 37, appeared at Westminster Magistrates' Court for the first time today facing terrorist charges. He is accused of conspiring to cause an explosion with intent to endanger life or property and conspiring to murder on or before Nov. 2007. He's scheduled to appear at London's Central Criminal Court Oct. 3.
Before it's here, it's on the Bloomberg Terminal.
LEARN MORE