Twins Pitcher Hughes Misses $500,000 Bonus By 1 Out Due to Rain
Rob Gloster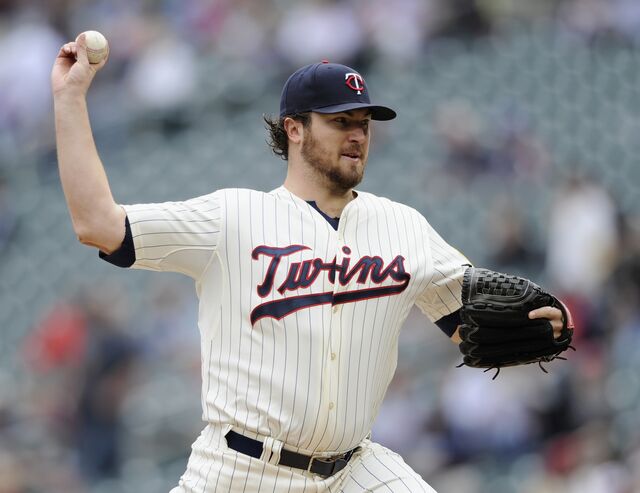 Minnesota Twins pitcher Phil Hughes missed a half-million-dollar season bonus by one out, and he can blame it on the rain that cut short his final start of the Major League Baseball season.
Hughes, 28, who is 16-10 in his first season with the Twins after spending his first seven years with the New York Yankees, has a $500,000 performance bonus in his contract if he pitches 210 innings this season, the Associated Press reported.
He pitched the first eight innings of a 2-1 home victory against the Arizona Diamondbacks yesterday, bringing his season total to 209 2/3 innings. Twins manager Ron Gardenhire said he was planning to send Hughes out to pitch the ninth inning, but changed his mind when a rainstorm caused a 65-minute delay.
"He was going back out, but Mother Nature said no," Gardenhire told reporters, adding that he will not use Hughes out of the bullpen in the Twins' last four games of the season.
Though Hughes had only thrown 96 pitches through the first eight innings, it is considered dangerous to a pitcher's arm to resume throwing after such a long cooling-down period.
Hughes already had pocketed a pair of $250,000 bonuses for reaching 180 innings and 195 innings this season, the AP reported, and was aware he was one-third of an inning from the next bonus.
"I was very aware of it, but some things just aren't meant to be," Hughes told reporters. "That's the case this time. I'm very proud of my season regardless of that."
Hughes struck out 186 batters and walked 16 this season, an 11.63 strikeout-to-walk ratio that set an MLB record. The previous mark was held by Bret Saberhagen, who had 143 strikeouts and 13 walks for the 1994 New York Mets for an 11.00 ratio.
Hughes is making $8 million this season in the first year of a $24 million, three-year deal, the AP said.
Before it's here, it's on the Bloomberg Terminal.
LEARN MORE