Prosecutors Seek Former Billionaire Batista's Helicopter
Blake Schmidt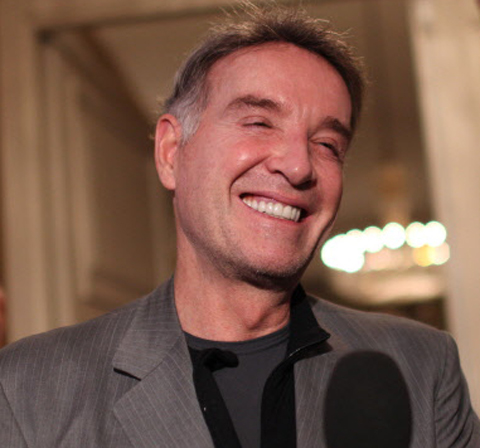 A federal prosecutor requested to seize the assets of Eike Batista and seven ex-directors of OGX Petroleos e Gas Participacoes, amid fresh allegations against the erstwhile billionaire.
The office of federal prosecutors in Sao Paulo asked for the seizure of Batista's helicopter, real estate and shares of companies in his EBX group as a preventive measure after accusing him and his former directors of criminal conspiracy that caused 14.5 billion reais ($6 billion) in losses to investors. Real estate, vehicles and companies Batista sold to third parties or donated to family members since last year should also be seized, prosecutor Karen Louise Jeanette Kahn said in an e-mailed statement.
Prosecutors allege Batista's projection's of OGX's oil production were based on false information about the potential of its reserves, according to the statement released yesterday. A federal judge in Rio de Janeiro froze $50 million Batista had in a fund last week as a preventive measure in a separate case, after prosecutors in Rio de Janeiro state accused Batista of financial-market crimes and requested that as much as 1.5 billion reais of his assets be seized.
Once the world's eighth-richest person, according to the Bloomberg Billionaires Index, Batista's commodities empire collapsed last year, led by flagship Oleo & Gas Participacoes SA, formerly known as OGX. The Rio de Janeiro-based company filed for bankruptcy protection in October after spending more than 10 billion reais since it was founded in 2007. OSX Brasil SA, Batista's shipbuilding company, also has entered Brazil's judicial-recovery process.
Charges, Allegations
Batista, 57, already is accused by the country's securities regulator of insider trading over his sale of shares in the oil company before its downfall.
His lawyers have said he sold the shares to pay back creditor Mubadala Development Co., not because he anticipated project failures. Sergio Bermudes, a civil lawyer who says he is coordinating Batista's judicial affairs, has said the allegations against Batista are "groundless."
Bermudes did not immediately respond to request seeking comment. Ary Bergher, one of Batista's lawyers with the law firm Bergher e Mattos Advogados Associados in Rio de Janeiro, didn't immediately respond to request seeking comment.
Before it's here, it's on the Bloomberg Terminal.
LEARN MORE