KKR to TPG Return the Favor Pouring Money Into Middle East Deals
Dinesh Nair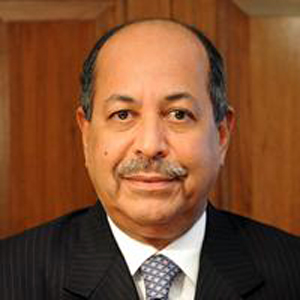 KKR & Co. LP, Blackstone Group LP and other large private-equity firms have long parachuted into the Middle East to hunt for cash, only to carry it back home to make investments in Western companies. Now, they are putting their money to work in the region.
Acquisitions by private-equity firms in the Middle East and Africa have surged to $6.6 billion this year from $141 million in the same period in 2013, according to data compiled by Bloomberg. In one deal, buyout firms including CVC Capital Partners Ltd., KKR and TPG Capital Management LP are bidding for Kuwait Food Co., operator of about 1,500 KFC and Pizza Hut restaurants in the Middle East and North Africa, people familiar with the matter have said. The company, known as Americana, could fetch $4 billion.
The flurry of investments follows a revival in the Middle East economies, amid strong oil prices and increased government spending. It also represents a thank you of sorts from buyout firms, which have historically turned to the Gulf Arab region's cash-rich sovereign wealth funds and family offices for capital.
"You can't just take money from the region and go and invest it in the West," said Mohammed Al-Shroogi, president for Gulf business at Bahrain-based Investcorp Bank BSC. "It is time to reinvest back into the region, that will give confidence to the investors."
Blackstone, based in New York, has tapped Middle Eastern investors for about $23 billion, or 8 percent of its total assets under management, according to a person familiar with the matter. KKR filings show that at the end of 2013, 5 percent of its $61.2 billion in assets came from the Middle East.
A spokesman for Blackstone declined to comment, while representatives for KKR did not return e-mails seeking comment.
Blackstone Deal
Many of the recent deals represent the first time these firms have invested in the region.
Blackstone teamed up with Dubai-based Fajr Capital Ltd. to invest in GEMS Education, the world's biggest closely held schools operator, people familiar with the matter said last month. The deal, Blackstone's first in the area, may value the stake at about $350 million, they said.
Warburg Pincus LLC, a private-equity firm that manages about $37 billion in assets, made its first investment in the Middle East in April, agreeing to acquire a controlling stake in Mercator, a Dubai aviation software-solutions company.
The New York-based fund is looking beyond Europe to diversify its investment portfolio, Joseph Schull, head of the business in Europe said when the deal was announced.
Grilled Chicken
TPG Capital, based in Fort Worth, Texas, and Abraaj Group Ltd., a Dubai buyout firm, are nearing a deal to buy a majority stake in Saudi Arabian fast-food chain Kudu, according to two people with knowledge of the matter. Kudu, which operates about 200 outlets in the country selling grilled chicken sandwiches, burgers and breakfasts, would be the first Middle East investment for TPG.
The pickup in Middle East investment comes as dealmaking by private-equity firms in the West has slowed.
The value of buyouts in the U.S. slumped by 76 percent to $20.8 billion through Sept. 19 compared with the same period in 2013, according to data compiled by Bloomberg. In Europe, dealmaking dropped 41 percent to $17.4 billion.
One reason for the new interest in the Middle East is that it offers richer opportunities than the West. The MSCI World Index, which tracks developed equity markets around the globe, is up 116 percent since its March 2009 low -- higher prices make it harder for private-equity firms to find bargain companies to buy.
Stock Gains
"It's not been easy for private-equity funds to generate 20 percent returns from their main markets," says Harry Hampson, JPMorgan Chase's head of financial sponsors group for Europe, Middle East, and Africa.
The MSCI Emerging Markets Index has gained 84 percent since March 2009. The internal rate of return -- a standard measure for buyout funds -- for private equity deals on Gulf investments is about 27 percent to 30 percent, compared with 20 percent to 24 percent for deals in the West, according to Al-Shroogi, reflecting the higher risks of doing business there.
Meanwhile, oil-rich Middle Eastern economies are growing, with Dubai's preparations for the World Expo 2020 and construction in Qatar for the 2022 soccer World Cup poised to help sustain government spending. The International Monetary Fund said in May that it will probably raise its estimate for economic growth in the United Arab Emirates this year from its current forecast of 4.4 percent growth.
Exit Investments
As regional economies and stock markets revive, private-equity investors are also finding it easier to sell their Middle East investments -- either to other companies or through initial public offerings.
Royal Philips Electronics NV, the world's largest lighting company, agreed to buy a 51 percent stake in Saudi Arabia's General Lighting Co. from shareholders including Carlyle Group LP in March.
In Egypt, where the stock market has climbed 40 percent this year, two companies with private equity owners are considering IPOs: Edita Food Industries SAE, which makes snacks, and drugmaker Amoun Pharmaceutical Co.
"The regional IPO window is opening up," said Patrick Delivanis, Morgan Stanley's head of investment banking for the Middle East and North Africa.
Before it's here, it's on the Bloomberg Terminal.
LEARN MORE