Jim Beam's Master Distiller Ponders a Retirement Bourbon
By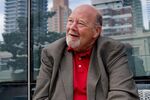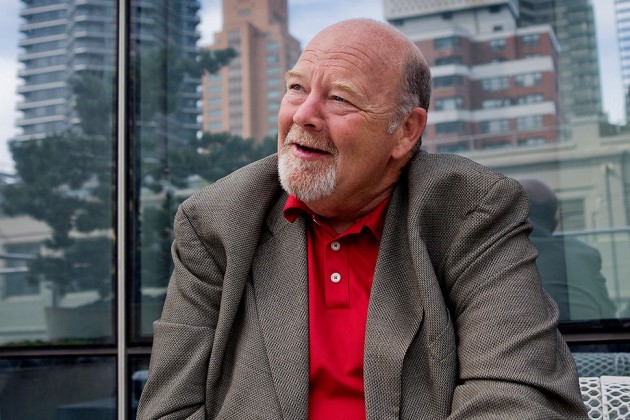 After a lifetime in the bourbon business, Fred Noe is contemplating his legacy. The master distiller of Beam Suntory, America's largest bourbon maker, plans to distill a legacy bourbon late this year or early next year, one of the initial stages as Noe—the great-grandson of founder James Beam—prepares to ease into retirement.
That's not say the transition will be swift. Noe isn't shopping for a condo in Florida. Whatever he barrels in the near future will age for at least eight years, if not longer, into a bourbon that Beam Suntory will likely market as an exclusive, premium bottling. "They've all been wanting something with my name on it," Noe says of the company's sales and marketing teams.
Japanese distiller Suntory acquired the 219-year-old Beam earlier this year for $16 billion, hoping to cash in on the flood of Chinese consumers who are discovering American whiskeys. Noe said his company's new owners have adopted a hands-off approach and have kept Beam's management team—along with his staff of distillers—intact. "They don't want us to change anything," he says. "They want to drive forward with what they got."
Like every other Kentucky whiskey maker, Beam has enjoyed a sales renaissance in recent years as Americans rediscovered bourbon with an ardor that took the industry by surprise and opened international markets to a quintessentially U.S. spirit. Bourbon production has surged 150 percent since 1999, mostly in the premium category, with distillers filling 1.2 million barrels in 2013, the most since 1970, according to the Kentucky Distillers' Association. "If you can't make money now in the bourbon business, you better just close the doors," Noe says.
At 57, Noe says he's ready to travel less and spend more time at home in central Kentucky. His son, Freddie Noe IV, is 27 and in his second year working at the distillery. He's observed various parts of the business, but Noe says distilling "intrigues him the most. He likes being down there with the stills, turning knobs, watching the whiskey." Noe says he's been perusing his father Booker Noe's distilling notes for inspiration about what sort of premium bourbon he wants to make with his name on the label. Booker Noe, James Beam's grandson and the former master distiller, is credited as one of the engineers of the industry's dramatic rebound in the 1990s, having introduced the premium Booker's Bourbon in the late 1980s. Booker Noe died in 2004.
The new Noe bourbon will almost certainly have rye and a proof around 100, although Noe says he and his distilling crew have not definitely ruled against any particular ingredients or approach. Modern distilling is a highly mechanized business, with efficiencies that have spread throughout the industry and led to less waste, more consistent spirits, and superior profits. Whiskey aficionados often forget that the object of their affection is, above all else, a business. The oldest whiskey at Beam is only 12 years old, which is found in the company's Jim Beam Signature Craft, released in September 2013. Beam Suntory plans to issue six additional bourbons in the Signature Craft line over the next year, made with grains such as red wheat, brown rice, and barley.
Noe says he may look to some older methods. "We might do some stuff that's not too efficient," Noe says. One near-certainty about Noe's "legacy" bourbon: It won't sit on the wood, aging for more than two decades, as some of the highest-priced bourbons now on the market. Says Noe: "I'd like to be around when it comes out."