Biggest Wealth Fund CEO Sticks to Norway in Own Investments
Mikael Holter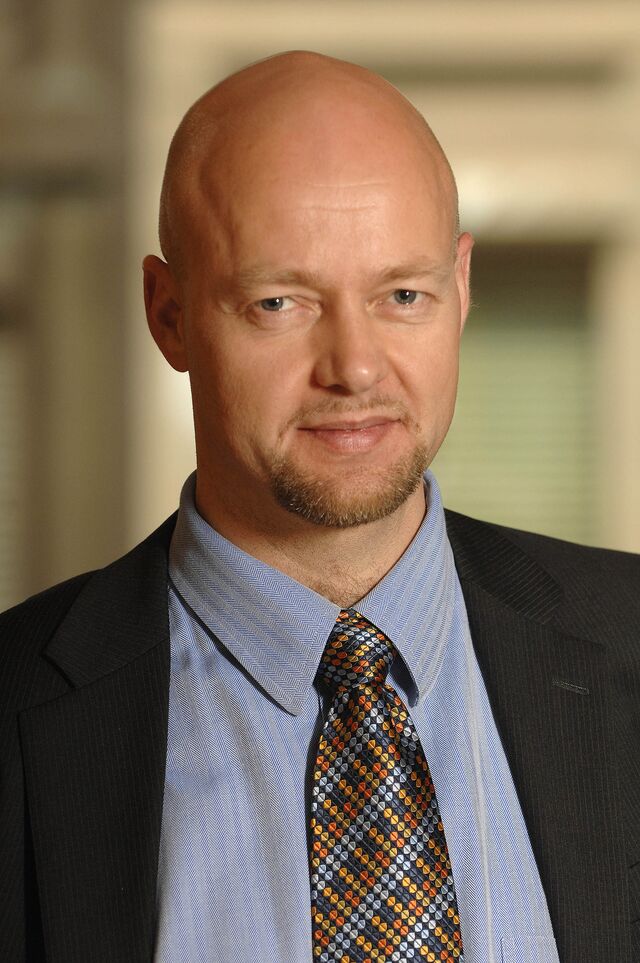 As head of the world's biggest sovereign wealth fund Yngve Slyngstad has invested in more than 80 countries. Yet when placing his own money, he sticks to his home country Norway.
The chief executive officer of Norges Bank Investment Management, the unit inside Norway's central bank that manages the $870 billion fund, owns shares in 14 companies including Statoil ASA and Telenor ASA, according to information released by NBIM. Since heading the fund in 2008, Slyngstad has bought stock for 1.6 million kroner ($252,000) and sold shares for about 100,000 kroner.
"We have comprehensive guidelines and reporting for equity savings, so that there can't be any doubt that our employees act in a good and responsible way," Marthe Skaar, a spokeswoman for the fund, said in an e-mail. "Yngve Slyngstad is subject to the same comprehensive guidelines."
While his personal wealth stays in Scandinavia's richest economy, Slyngstad is barred from investing any of the fund's capital at home. Built from Norway's oil and gas revenue, the fund invests abroad to avoid overheating the $500 billion economy. Mandated to hold 60 percent in equity, 35 percent in bonds and 5 percent in real estate, it has almost tripled in size since Slyngstad took over on Jan. 1, 2008.
Investing at home has paid off. Since the start of 2008, the benchmark Oslo OBX index has risen 31 percent, compared with an 8 percent increase in the MSCI World index, excluding dividends.
Last Purchases
Slyngstad hasn't bought shares since 2010 and only sold in 2012. He also holds stocks in Norsk Hydro ASA, Yara ASA, Cermaq ASA, Orkla ASA, Schibsted ASA, Aker ASA, Norske Skogindustrier ASA, Wilh Wilhelmsen ASA, Golar LNG Ltd., Royal Caribbean Cruises Ltd., Norwegian Air Shuttle AS and Opera Software ASA.
NBIM, which released the information following freedom-of-information requests from Norwegian media, didn't provide details of the holdings' sizes.
Slyngstad's stake in Telenor is now valued at 1.44 million kroner, his shares in Statoil 884,500 kroner and those in Norwegian Air more than 600,000 kroner, public broadcaster NRK reported.
All except Golar, which was delisted from the Oslo stock exchange in 2012, trade in Norway. The wealth fund, also called the oil fund, owns shares in Golar and Royal Caribbean Cruises, both listed in New York. Golar is based in Hamilton, Bermuda, and Royal Caribbean in Miami.
Employees aren't barred from investing in stocks outside Norway, Skaar said. Restrictions for NBIM employees include a one-year lock-in period after acquisition of financial instruments, she said.
Slyngstad decided to make his holdings public because his position as CEO "suggests a higher degree of transparency" than for other employees, Skaar said. She declined to provide details on investments in other asset classes, saying NBIM "doesn't consider this relevant information."
Slyngstad received 5.9 million kroner in salary in 2013, excluding 400,000 kroner in pension, according to the fund's annual report. He has an employee loan of about 600,000 kroner.
Before it's here, it's on the Bloomberg Terminal.
LEARN MORE