World Cup Final Head Injury Leads FIFA to Propose Rule Change
Alex Duff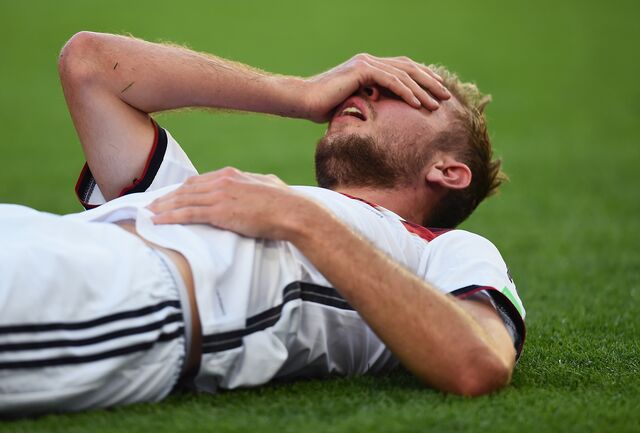 Soccer players with a head injury will need clearance by a team doctor to carrying on playing under plans mooted by FIFA.
The sport's world ruling body said its medical committee will present the proposal to its executives for approval amid concern about a lack of oversight about concussion.
Germany's Christoph Kramer continued playing in July's World Cup final in Rio de Janeiro after hurting his head. He was replaced 14 minutes later.
FIFA's medical committee also proposed that a referee can stop the game for three minutes to allow the doctor to enter the field to assess a head injury.
"The incidents at the World Cup have shown that the role of team doctors needs to be reinforced in order to ensure the correct management of potential cases of concussion in the heat of the competition," FIFA said on its website.
The medical committee led by Michel D'Hooghe, a Belgian doctor, also recommended that team coaches, players and referees should receive training about head injuries.
Before it's here, it's on the Bloomberg Terminal.
LEARN MORE