New York's Hottest Days Could Triple by 2046
By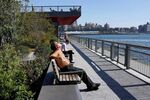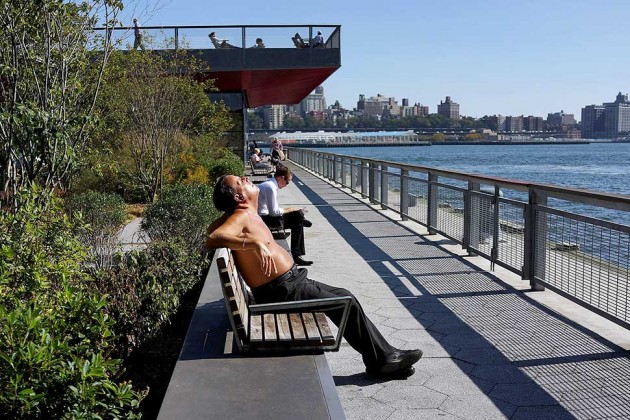 This August was the hottest on record, according to the latest report on global temperatures. With hundreds of thousands of people calling for action on climate change on Sunday in the People's Climate March in Manhattan, a new analysis shows that the number of sweltering days each summer could double or triple in many North American cities by the middle of the century.
In the second half of the 20th century, New York City typically got 13 days over 90F. That number could rise to 39, according to research published on Monday in the Journal of the American Medical Association. Milwaukee's days at 90F or hotter could go from an average of 9 per year to 25. Dallas might sweat through 35 days of 100-degree heat, compared with 15 in the late 20th century.


The projections are based on models that assume "'business as usual' or rapid economic growth and a global average temperature increase of 2.8°C," or about 5F, by midcentury. Depending on actions to limit greenhouse gas emissions, the United Nations' climate panel projects warming of 0.3C to 4.8C (0.5F to 8.6F) by 2100.


The JAMA report is an attempt to tally the public health toll of rising temperatures. Advocates for limiting emissions are increasingly framing climate change as a health issue. When the Obama administration announced rules to cut U.S. power plant emissions in June, officials focused on reducing the risks from dirty air.
Extreme heat waves, such as the one that contributed to more than 500 deaths in Chicago in 1995, are just one of the potential risks that the JAMA researchers examine in a broad synthesis of existing research. "Climate change is happening: The relationship of heat waves, floods, and droughts along with adverse health outcomes is evident," the authors write.
Particulate pollution will contribute to respiratory problems. Lower crop yields may increase hunger. An increase in natural disasters may lead to post-traumatic stress disorder and depression. The researchers also warn about changing patterns of infectious disease. For example, warmer temperatures in the mountains will heighten the risk of malaria spreading to densely populated highlands in Columbia and Ethiopia. Hotter summers are only the start.
Before it's here, it's on the Bloomberg Terminal.
LEARN MORE