Brown Aids Low-Emission Car Sales Ahead of Climate Summit
Stacie Sherman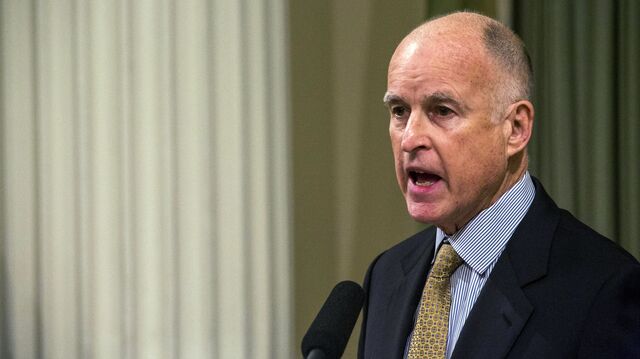 California Governor Jerry Brown signed legislation aimed at reducing greenhouse-gas pollution and spurring the use of low-emission vehicles as he prepares to speak tomorrow at a United Nations summit on efforts to combat climate change.
"We face an existential challenge with the changes in our climate," Brown, a 76-year-old Democrat, said yesterday in a video message on his website. "The time to act is now. The place to look is California."
The governor of the world's eighth-largest economy signed bills that he said would "strengthen California's best-in-the-nation electric vehicle market." The measures includes steps to reduce or eliminate tolls on electric vehicles in high-occupancy lanes and increase the number of plug-in vehicles that can use those routes.
Brown said the measures build on steps he took last year that include establishing a target of 1.5 million zero-emission vehicles on the road in California by 2025. The most-populous state accounts for 40 percent of the nation's plug-in electric-vehicle sales, with more than 100,000 sold as of this month, according to the governor's office.
The U.N. summit takes place in New York, where Mayor Bill de Blasio also has committed to combat climate change. De Blasio pledged yesterday to reduce greenhouse gas emissions 80 percent by 2050 from 2005 levels, beginning with a plan to retrofit public and private buildings.
Before it's here, it's on the Bloomberg Terminal.
LEARN MORE