business
The iPhone 6 Launch: Three Ways to Know Who's Winning
By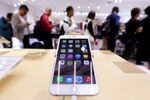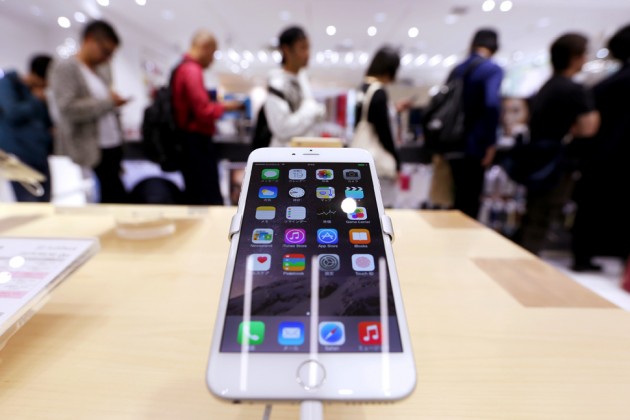 The new iPhones go on sale today, Sept. 19, which is going to mean lots of talk about the people lining up outside Apple stores around the country. Boring! Apple has proven that it can attract crowds of people for a debut. So has Dunkin' Donuts (at least in California). If past years are any indication, many of the buyers waiting outside stores in major American cities will sell the unopened phones to people looking to sell them internationally. The lines mean nothing.
That's not to say the launch is irrelevant—at least not to Apple, its competitors, and the wireless industry. Here's how you'll know who's winning.
Apple's number to beat is 9 million. Analysts predict sales from 7 million to 15 million for the opening weekend. For comparison purposes, Apple sold 9 million iPhone 5S and 5Cs last September. It's tempting to take this as a proxy for demand, but it's not that simple, according to Walter Piecyk of BTIG, who predicts Apple will sell 10 million phones. "We suspect that first weekend sales have more to do with Apple's ability to ramp manufacturing than it does the end market demand," he wrote in a research note issued on Thursday. An additional factor to keep in mind: Apple isn't selling the new phones in China this weekend.
How many people want that really big iPhone? Preorders for the iPhone 6, the smaller of the two new models, were exhausted long before the preorders for the 6 Plus. Apple may not break out sales numbers by model this year—it didn't last year, when it put forth the now-forgotten iPhone 5C—but it's a key to understanding whether the bigger iPhone 6 Plus will allow Apple to grab more Android users than it normally does.
Watch AT&T, T-Mobile, and Verizon fight it out. Apple is going to sell tons of phones because customers love iPhones, and it will get tons of free publicity because media websites love the traffic that stories about new iPhones attract. (Ed. note: So sue us.) A much more open question is which wireless carriers will come out on top. The industry has shifted since the last iPhone launch, and people will have an easier time switching carriers. That's why the wireless industry has been falling over itself to offer customers the best deal. Slice, a company that collects commerce data from the e-mail receipts of about 1 million consumers, says that just under half the preordered iPhones from its user base bought phones that connect to AT&T's network, with Verizon and T-Mobile capturing about a quarter of the market each, and Sprint grabbing the final 5 percent.
Before it's here, it's on the Bloomberg Terminal.
LEARN MORE