Citibank Goes Back to Judge Who Blocked Argentina Payment
Bob Van Voris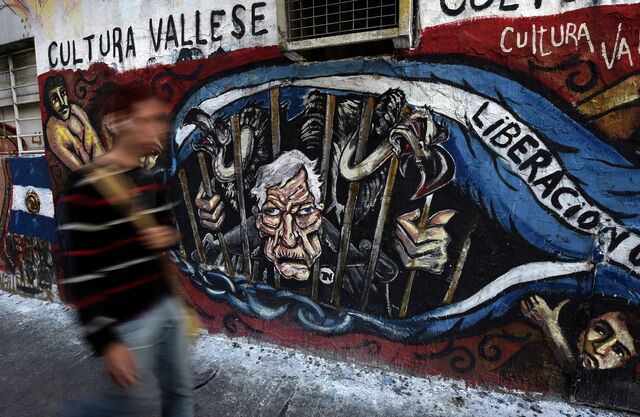 Citibank NA, which told judges this week that Argentina is holding a gun to its head over a $5 million bond interest payment due Sept. 30, faces the possibility the trigger may be pulled as the court threw out its appeal of an order barring it from forwarding the payment.
The U.S. Court of Appeals in Manhattan yesterday dismissed Citibank's challenge of the July 28 order, sending it back to the judge who rejected a bid to make the payment, and setting up a conflict with the South American nation that could result in the loss of its local branch.
Citibank claims Argentina has threatened civil and criminal sanctions, including the possible nationalization of Citibank Argentina, if it fails to pass the interest payment to holders of $8.4 billion in U.S. dollar-denominated bonds issued under Argentine law and payable locally.
The dismissal leaves in place the order by U.S. District Judge Thomas Griesa that blocks the unit of New York-based Citigroup Inc. from forwarding payments if Argentina keeps refusing to pay a group of hedge funds led by Paul Singer's Elliott Management Corp. that holds Argentina's defaulted debt.
Citibank said it will obey the court order. Karen Wagner, a lawyer for the bank with Davis Polk & Wardwell in New York, appeared before Griesa yesterday without lawyers for the hedge funds or Argentina, "to apprise court of activities Citibank intends to pursue next week," according to court records.
New Hearing
"Citibank to file show cause order" in a yet to be scheduled court hearing, the docket entry stated, referring to a proposed motion to expedite action.
Wagner didn't immediately respond to an e-mail seeking comment on the court filing.
Danielle Romero-Apsilos, a spokeswoman for Citigroup, and Shannon Lynch, a spokeswoman for Cleary Gottlieb Steen & Hamilton LLP, the law firm representing Argentina, declined to comment on yesterday's ruling. Steven Spruiell, a spokesman for Elliott, didn't respond to a call seeking comment.
Citibank argued that it can't comply with the U.S. court rulings and Argentine law. The bank asked the appeals court to overturn Griesa's order, which would have removed the conflict.
Modify Ruling
Yesterday's dismissal means Citibank may try to persuade Griesa before Sept. 30 to modify his ruling or delay its effect. It may also revive a demand by Elliott's NML Capital unit that the bank provide evidence of threats from Argentina.
Griesa last week declined to rule on an NML motion to enforce a subpoena to Citibank while the bank's appeal was pending. Yesterday's ruling, and Citibank's planned action before Griesa, may result in the judge revisiting that decision.
Argentina defaulted on a record $95 billion of debt in 2001. Holders of about 92 percent of the debt agreed to exchange their bonds for new ones at a discount of about 70 percent in 2005 and 2010 restructurings. Holdouts including NML sued, seeking full payment.
Griesa ruled that Argentina's bond contracts require it to pay $1.5 billion to the NML-led group when it makes a payment on performing debt. That decision was upheld by the federal appeals court in New York. The U.S. Supreme Court declined to hear the case in June.
Argentina's refusal to pay on its defaulted bonds triggered a July 30 default when it was blocked from making a $539 million interest payment on its restructured debt.
The case is Aurelius Capital Master Ltd. v. Republic of Argentina, 14-2689, U.S. Court of Appeals (Manhattan).
Before it's here, it's on the Bloomberg Terminal.
LEARN MORE