A Way to Clean Up Ecuador's Oil Mess
The prolonged three-headed conflict pitted the Latin American nation against Chevron against a controversial U.S. lawyer
Paul M. Barrett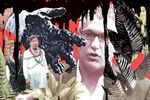 There comes a time in most big-dollar litigation battles when the combatants consider compromise. In August, Apple and Samsung began winding down a four-year global patent war, announcing they'd drop suits against each other outside the U.S. That'll end court fights in Australia, Britain, France, Germany, Italy, Japan, Netherlands, and South Korea. The National Football League and thousands of former athletes, meanwhile, are wrapping up a $950 million truce over concussion liability. With its recent $16.7 billion pact, Bank of America puts to rest various government mortgage claims related to the 2008 financial crisis.
Legal compromise has a compelling logic. Litigation takes on a neurotic, swirling momentum that's both expensive and progressively divorced from any underlying merits. Apple and Samsung should make smartphones, not legal motions. Football belongs on the field, not in a federal courthouse. At some point, rationality demands putting a price tag on alleged wrongdoing, providing a remedy to purported victims, and getting back to business.
Some legal conflagrations defy extinguishment, however, and the Chevron oil pollution case in Ecuador is one such. After more than 20 years of conflict in courts in the U.S., Ecuador, The Hague, and now Argentina, Brazil, and Canada, the strife shows no sign of easing.
The struggle arises from the nasty side effects of industrializing the Amazon rain forest. Four decades after petroleum began to flow from the jungle to ports on the Pacific via a pipeline over the Andes, waste oil remains in open pits near rural hamlets; poor peasants drink from contaminated streams. Reams of claims and counterclaims haven't cleaned up a single spill or built one medical clinic.
A brief recap of the Chevron case: In 1993 a group of U.S. plaintiffs' lawyers filed a class action in New York on behalf of Ecuadorean farmers and indigenous tribe members against Texaco, which had produced oil in the Amazon in the 1970s and 1980s. After nine years of procedural skirmishing—nine years!—U.S. courts dismissed the case, saying it belonged, if anywhere, in Ecuador. Along the way, Texaco brushed off an offer to settle for $140 million.
In 2001, Chevron acquired Texaco, giving scant attention to the Ecuador mess. The company underestimated an enterprising New York attorney named Steven Donziger, who shouldered aside older colleagues to grab control of the case. He proved a wizard at attracting celebrity support (Sting, his wife Trudie Styler, Bianca Jagger), sympathetic media coverage (Vanity Fair, CBS's 60 Minutes, CNN), and financial backing from hedge funds and an online poker tycoon he met at Harvard Law School. Restarted in Ecuador in 2003, the pollution suit led eight years later to a $19 billion verdict against Chevron—real money, even for the third-largest U.S. corporation. Ecuador's top court affirmed the company's liability but halved the damages to $9.5 billion.
Chevron refused to pay. It mounted a three-part defense: 1.) Texaco had cleaned up its share of the contamination and received a blanket legal release from the Ecuadorean government. 2.) Beginning in the early 1990s, Ecuador's national oil company became an egregious polluter in its own right, making it difficult to tell now who's responsible for the remaining contamination. 3.) Last but not least, according to Chevron, Donziger used fabricated evidence, coercion, and bribery to win his case.
In 2011 the oil company filed an unusual countersuit in federal court in New York, accusing Donziger of running a massive corporate shakedown. In March of this year a U.S. district judge agreed. Invoking the Racketeer Influenced and Corrupt Organizations (RICO) Act, the judge said Donziger had submitted false technical documents disavowed by his own paid experts, secretly ghostwritten official court documents, and strong-armed Ecuadorean judges. Donziger and his clients were prohibited from profiting from his misdeeds.
Donziger contends the Ecuadorean pollution trial was legitimate. He denies wrongdoing and has appealed. "This is an appalling decision resulting from a deeply flawed proceeding that overturns a unanimous ruling by Ecuador's Supreme Court," he said in a prepared statement immediately after the RICO decision. A federal appellate court in New York will hear arguments in coming months. Meanwhile, Canada's top court is reviewing whether Donziger can seek to enforce the Ecuadorean judgment in that country, where Chevron has extensive operations.
In a 2013 essay in the Stanford Journal of Complex Litigation, New York University law professor Burt Neuborne argues that, regardless of whether Donziger acted unlawfully, Chevron ought to do something to lessen suffering in the rain forest. He acknowledges that Donziger's ends-justify-the-means tactics undercut the credibility of the plaintiffs' legal cause. The Stanford article, "A Plague on Both Their Houses: A Modest Proposal for Ending the Ecuadorean Rainforest Wars," elaborates on Donziger's "disturbing behavior," some of it recorded by a documentary filmmaker solicited by Donziger and financed with his assistance. Neuborne condemns as "both juvenile and deplorable … [t]he delusional sense of self-importance that led plaintiffs' counsel to brag on camera about pressuring and corrupting Ecuadorean judges."
To untie this knot, Neuborne looks to the resolution of litigation against German companies implicated in Nazi-era atrocities. Under pressure from lawsuits during the 2000s, German corporations that used Nazi-enslaved labor contributed more than $5 billion to a professionally staffed foundation. The foundation distributed the money to hundreds of thousands of claimants, according to Neuborne, a longtime human-rights litigator who played a leading role in bringing the Holocaust suits and forging a resolution. Today, he recommends that a similar neutral organization supplant the courts and oversee an Amazon cleanup with a "negotiated sum" provided by Chevron.
Neuborne's commitment to resolving the Ecuadorean morass goes beyond the academic. In July he parachuted into the racketeering appeal as the new, independent, and pro bono lawyer for the Ecuadorean peasants. While Donziger continues to assert the propriety of his conduct, Neuborne has filed a separate brief with the U.S. Court of Appeals for the Second Circuit emphasizing that "unsophisticated inhabitants of the Ecuadorean rain forest" had no control over their lawyer's "antics." Whatever punishment Donziger may deserve, Neuborne suggests, the appeals court should protect the farmers and Indians. The legal technicalities are complicated, but the basic idea has the powerful virtue of common sense.
Translating the World War II slave-labor pact into a Latin American environmental solution wouldn't be easy. Chevron executives have hinted that the company might be prepared to settle—but for millions of dollars, not billions—and only on two conditions: that Ecuador chip in a substantial portion of the funds and that Donziger not receive a dime.
Ecuador's populist president, Rafael Correa, regularly shakes his fist at Chevron as a symbol of American greed and callousness. In an intriguing development this summer, though, his top environmental minister, Lorena Tapia, used the Ecuadorean media and Twitter to say her agency is interested in remediating rain forest contamination related to "state oil activity." Her tacit acknowledgment of Ecuadorean government liability seems like an overture worth exploring. "Ecuador is open to the possibility that the dispute be resolved through dialogue, if it provides a final resolution to the claims of all parties," Nathalie Cely, Ecuador's ambassador to the U.S., said in an e-mail. Donziger did not respond to a request for comment for this article.
The toughest obstacle to resolution could be the outside financial speculators to whom Donziger has sold percentage shares of any eventual recovery. Some impressive person would have to persuade the hedge fund boys to walk away uncompensated. For this mission, I nominate Sting, a stalwart advocate for the rain forest and still a potent stage presence, long after his days fronting the Police. Perhaps the glamorous singer and composer, who just happens to have a musical opening on Broadway, could arrange a lucrative charity concert that would put everyone in a more conciliatory mood.
Before it's here, it's on the Bloomberg Terminal.
LEARN MORE