NYSE's Bell-Ringing an Earful for Nasdaq With Alibaba Record IPO
Sam Mamudi and Leslie Picker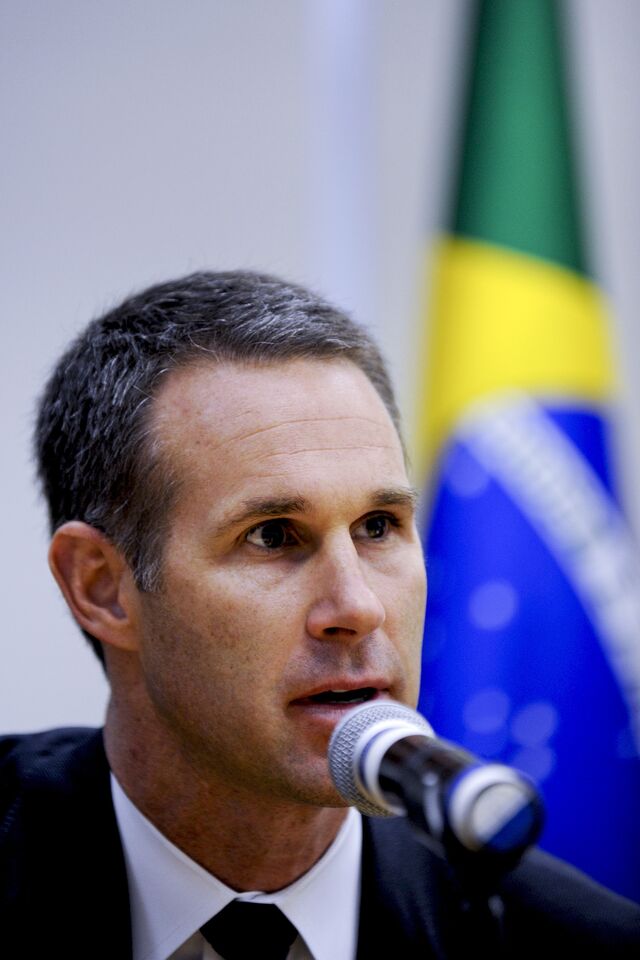 On the morning of June 26, Scott Cutler, head of global listings for NYSE Group Inc., got a phone call from Michael Yao of Alibaba Group Holding Ltd. Yao, the corporate finance chief, had news that would have been unthinkable a decade ago: The biggest ever public offering of a technology company would be on the New York Stock Exchange.
When Alibaba rings the opening bell at the NYSE tomorrow, as planned, it will mark the biggest win yet in the exchange's years-long campaign to lure initial offerings of technology and Internet companies. Once a bastion for industrial companies, NYSE last year beat rival Nasdaq OMX Group Inc. in technology listings for the first time, a trend continuing this year, according to data compiled by Bloomberg.
To woo those companies, NYSE relaxed standards to allow smaller firms to list and built contacts in the technology world. With the two exchanges providing similar services, NYSE offers company executives something Nasdaq can't -- the ego-building, attention-getting spectacle of ringing the bell on a trading floor of the 222-year-old market.
"I would never have thought we'd have the market share that we have today," Cutler, 44, said in an interview in his New York office. "We're working with people that didn't want to work with us when we originally started and now we've built up credibility in the space that we're hoping to continue to build on."
Last year, 22 technology and Internet companies, among them Twitter Inc., chose NYSE, a unit of Intercontinental Exchange Inc., for their IPOs, compared with 15 on Nasdaq, data compiled by Bloomberg show. Nasdaq was long seen as the home of tech and is the primary exchange for now-giant companies such as Microsoft Corp., Apple Inc. and Google Inc.
Facebook Problem
Alibaba selected NYSE after each exchange waged a months-long effort to win the listing, according to people with knowledge of the process. One critical factor in the decision, two people said, was the memory of how a malfunction at Nasdaq delayed Facebook Inc.'s first day of trading in 2012, leading to a $10 million Securities and Exchange Commission fine, $41.6 million in claims from firms with losses and incalculable negative publicity.
Alibaba declined to comment on its choice of listing venue. It wants to raise $21.8 billion for a value as high as $168 billion, the third-largest technology company listed on the Big Board, behind International Business Machines Corp. and Oracle Corp.
Robert Greifeld, chief executive officer of Nasdaq, said in a Sept. 11 Bloomberg Television interview that losing out on Alibaba hurt.
"We came, I think, close, and we'd love to have them some time in the future," he said.
Track Record
Greifeld said that he was happy with how his company has performed recently in the listings battle with NYSE.
"We've had a number of large Chinese companies come to Nasdaq -- Weibo, JD.com -- and we've also won Markit out of the U.K.," Greifeld told host Trish Regan. "So overall it's been a strong year for us."
Cutler joined NYSE in 2006, hired from Cowen & Co. LLC by then-CEO John Thain. More than 200 years old, NYSE was the home of such Blue Chip companies as General Electric Co. and Johnson & Johnson. The exchange didn't have IPOs until the early 1980s.
In Cutler's first year, the Big Board had no technology company debuts, while Nasdaq was the listing choice for all 14 such offerings.
Listing Requirements
One of Cutler's first moves was to push for a change to NYSE's listing requirements. In 2008, the exchange lowered the threshold for the size of listed companies to $150 million from $250 million, and removed a requirement that a company had to be profitable for three straight years. The changes meant that 70 percent of companies looking to go public could qualify for a NYSE listing, compared with 30 percent under the previous rules, Cutler said.
Cutler also began establishing relationships in the technology world, holding boot camps with startups where executives of companies considering going public are instructed on the nuances of an IPO.
"You're not flying in pinstripe suits from New York to win business," he recalled telling Thain. "You have to be part of the community and you have to be relevant."
Even before NYSE's listing standards changed, Cutler's first win was data-warehouse appliance designer Netezza Corp., in July 2007. Five months later software maker NetSuite Inc. surprised the industry by choosing NYSE, even though few of its industry peers listed there.
NetSuite, which makes software for business management, wanted to be on the same exchange as many of its customers, according to CEO Zachary Nelson.
Huge Draw
"We look at the NYSE, which has the most successful companies on the planet, and to be a successful company in the future you need a platform like NetSuite to build your business, so that was absolutely the thinking we went for," Nelson said by telephone.
An added attraction for Nelson: His company is allowed to run a marketing event at the exchange's Wall Street headquarters once a year.
"It's a huge draw for people to spend a day at the NYSE, go down to the floor, ring the bell," he said.
The breakthrough year came in 2011. LinkedIn Corp., Demand Media Inc. and Pandora Media Inc. all debuted on the Big Board, and NYSE finished with a 48 percent share of tech IPOs.
Learning Experience
Bruce Aust, executive vice president who oversees Nasdaq's new listings, said the exchange has enjoyed success in areas beyond its usual technology stronghold.
"Sectors that you wouldn't traditionally think Nasdaq would be strong on, we're making great strides in," Aust said, highlighting recent non-technology wins such as hotelier Marriott International Inc.'s decision to switch to Nasdaq from NYSE and Virgin America Inc.'s plans to list there when it goes public.
Aust added that Nasdaq enjoys overwhelming success in biotechnology stocks, winning 96 percent of listings this year, according to data compiled by Bloomberg.
"We'll be 25 years in the Bay Area next year," Aust said. "Our commitment and dedication to the Bay Area and Silicon Valley has never been stronger."
As NYSE has moved in on Nasdaq's territory, the direct competition has increased tensions between the two exchange operators, according to a former senior executive at one of the firms.
Wring Concessions
In pitches to corporate executives, Nasdaq and NYSE officials detail the ways in which their outfit is better. The executives in turn often play the exchanges against each other in an effort to wring more concessions, the person said.
Exchanges curry favor in other ways. With some companies, such as Facebook and Twitter, they buy advertising space that they can turn over to member companies to use. The choice of which airlines to fly, whose technology systems to adopt and even which company's gift cards to hand out are always linked to where it lists.
IPOs listings have become more important as trading volume drops. Listings revenue was $60 million at Nasdaq in the second quarter, 12 percent of the company's net revenue. At NYSE parent ICE, stock-exchange listings accounted for 11 percent of the Atlanta-based company's net revenue in the second quarter, bringing in $83 million.
Beyond those fees, the listings are good for the exchange brand and increase overall trading volume.
No Difference
While the two duke it out for listings, the exchanges no longer hold the trading monopolies over their stocks they once enjoyed. Nasdaq Stock Market and the New York Stock Exchange together make up about 30 percent of total U.S. volume, according to data compiled by Bloomberg. The remainder is traded on 9 other public markets and more than 40 private venues. Only about 28 percent of Facebook's trading volume yesterday was on Nasdaq.
There's also little difference between NYSE and Nasdaq in terms of how a stock is traded, according to Jay Peir, vice president of corporate development at Seattle-based Tableau Software Inc.
Before he helped take Tableau public in May 2013, Peir was subjected to the usual pitches from both Nasdaq and NYSE. He was ultimately swayed by NYSE's marketing package, he said.
"On the technology side, I don't know if there's a material difference between the two exchanges," said Peir, 41.
"One of the things that's just unique to the NYSE is the trading floor and the bell-ringing ceremony. That wasn't the deciding factor in our decision, but it's certainly something that only the NYSE was offering."
Before it's here, it's on the Bloomberg Terminal.
LEARN MORE