pursuits
What Will You Talk About at Your 10-Year Reunion?
Ron A. Carucci and Eric C. Hansen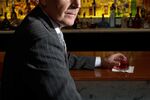 You've earned an MBA and have the mountain of debt to prove it. Now picture yourself holding the invitation to your 10-year class reunion, where some former classmates will boast of their successes, and many others have little to show for their expensive degree.
To avoid that fate—and the pitfalls that sidetrack careers—start cultivating these four characteristics of strong leaders years before you snag a corner office:
Breadth
Exceptional executives have great peripheral vision. Whatever your MBA training may have taught you about functional excellence in your role, stay curious about the adjacent areas that contribute to your success. Seek out counterparts in other departments and learn how their work connects to yours. Your ability to understand the organization broadly will distinguish you as you are later considered for bigger assignments.
Context
Knowing how a particular business competes, differentiates itself, and makes money will keep you from being pigeonholed into just one area. Regardless of where you start in an organization, cultivate an awareness of what's going on around it. Stay abreast of competitors, customers, and technological and industry trends and use those insights to inform the assignments you are given. When you compete for that plum position, your ability to offer a compelling point of view about the bigger picture in which that assignment fits will set you apart from those who have stayed narrowly focused.
Choice
You won't be thrown into the thick of major decisions right out of business school. Later on, early examples of your analytic skills and written reports could factor into your superiors' decisions about you. Consistently making thoughtful choices is an elusive ability for many leaders. The balance of data, intuition, the opinions of others, and your own declarative, clear voice are crucial. Eventually you'll have to weigh the endless complexities of alternatives that have far-reaching impact, disappointing people with hard calls you make. Despite what you have read about how great managers empower others and include everyone in decisions, there's a point of diminishing returns.  Great leaders own their choices. It's not as easy as it looks from where you sit right now.
Connection
You know about the importance of relationships. Despite how formulaic your MBA may have made them look, meaningful connections go deeper than leadership "recipes" let on. Successful executives connect with everyone at all levels, within and outside the organization. The relationships you build now, even in entry-level roles, will distinguish you. Make sure others see you as a team player: genuinely helpful, honest, and forthright.
Don't squander the opportunity to start building your career a decade early. Make sure you have something to brag about when you get to that reunion.
Before it's here, it's on the Bloomberg Terminal.
LEARN MORE