Ex-AIB Rogue Trader Says Bonus Culture Encourages Fraud
Joe Brennan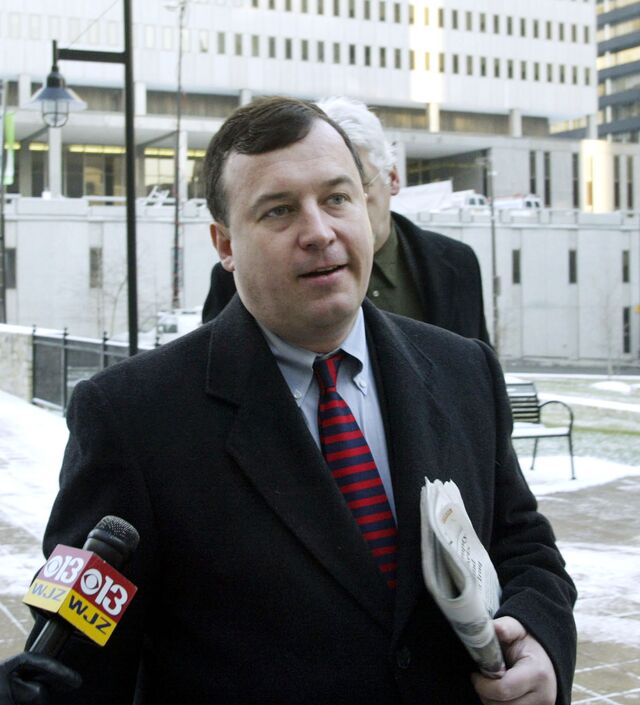 Financial-services fraud will continue as long as bonuses provide incentives to ignore limits, according to convicted currency trader John Rusnak, who lost $691 million at a U.S. unit of Allied Irish Banks Plc.
"As long as financial markets are set up in a way that they're paying young men large bonuses to produce profits, there's always going to be people pushing the edges," Rusnak said in an interview with RTE Radio. "I don't see any significant change or reform of the financial markets."
The 49-year-old also criticized bonuses for compliance staff, telling the Irish state-owned station there's "always a reason to look the other way" when incentive payments go to people monitoring and overseeing risk-takers as well.
Rusnak pleaded guilty in 2002 to defrauding AIB's Allfirst Financial Inc. unit and was sentenced to seven-and-a-half years in prison. A year later, AIB sold the Baltimore-based unit to M&T Bank Corp. The former trader, who served five years in jail, now runs a dry-cleaning and laundry business.
Fourteen years later, authorities on three continents are probing allegations that foreign-exchange dealers leaked confidential client information to counterparts at other firms and colluded to rig currency benchmarks used by money managers. U.S. and U.K. regulators are in talks to settle some of the probes as soon as November and prosecutors in the U.S. are preparing to file charges against traders as soon as next month, people with knowledge of the cases have said.
"I'm always going to be remorseful of what happened, I wish I'd never made those choices, I wish I'd thought more clearly about the consequence for other people," Rusnak said. In prison, he said some inmates sought out his financial skills "some for the wrong reasons and some for the right reasons."
Prison "added a level of humility that I never would have come to," he said. "When you're in prison, that's the lowest spot. I always thought I was the smartest guy in the room, even when there was obvious evidence to the contrary."
Before it's here, it's on the Bloomberg Terminal.
LEARN MORE