pursuits
Meet the Domestic Worker Organizer Who Won the 'Genius' Grant
By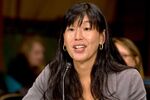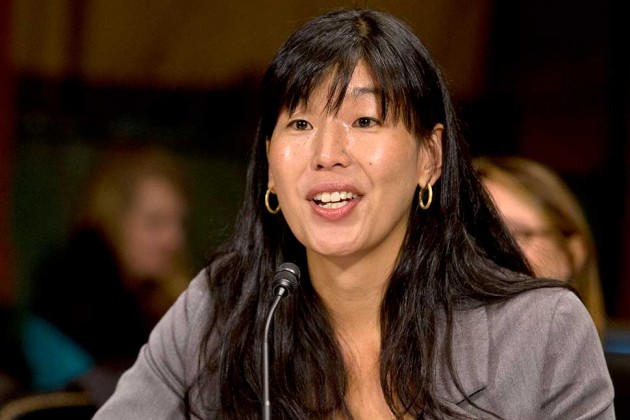 Ai-jen Poo has championed efforts to organize the growing ranks of care workers left out of U.S. labor laws. Now she is a MacArthur "genius."
"I think it's a reflection of the creativity with which the domestic workers movement has grown and achieved its victories over the years," says Poo, who directs the National Domestic Workers Alliance and co-directs the coalition Caring Across Generations.
Private-sector domestic workers who do caring and cleaning work in homes are excluded from New Deal protections that establish minimum workplace standards and grant workers the right to bargain collectively to improve them. "It's work that's historically been taken for granted and not accounted for in our economy," says Poo. "Yet without it, nothing else would be possible."
In an effort to build leverage and improve conditions in that industry in the absence of collective bargaining, Poo and other activists have taken up a range of tactics, including passing state-level Domestic Worker Bill of Rights legislation, pushing for consumers to sign on voluntarily to "fair care" standards, and allying with senior citizen groups in support of greater public funding for long-term care.
In New York, the first state to pass a domestic-worker rights bill, activists say the new protections have made a big impact for those workers who are trained and are emboldened to insist their employers follow it.
Poo argues that her efforts are only gaining in urgency as the movement of women into the workforce, the aging of the baby boomers, and the preference for at-home care are fueling a dramatic rise in the demand for domestic labor. "The work is only becoming more and more critical to our economic and social well-being as a nation—yet the work has been essentially poverty-wage work, where the workforce has not been able to essentially care for their own families on the income and with the conditions that they're working under," says Poo. "So it's unsustainable precisely at the moment [when] it needs to be a much stronger and robust and healthy workforce."
"The funny thing about it is that when I first started working with domestic workers, it was very much seen as a sort of shadow part of our economy, where workers are sort of working on the edges of the economy," says Poo. "And when we think about the kind of working conditions and vulnerability that the workforce faces, it's actually more and more of the American workforce is dealing with similar conditions: contingent work, lack of job security, lack of control over hours."
Poo plans to use her MacArthur Foundation grant—a stipend of $625,000 over five years—to endow a fellowship for domestic workers to do organizing and policy work. Like other labor groups focused on workers without formal unionization, National Domestic Workers Alliance is also exploring alternative forms of bargaining and wrestling with how to reduce its reliance on foundation funding. There are no automatic dues to collect from its members.
Before it's here, it's on the Bloomberg Terminal.
LEARN MORE