Selling Obesity Drugs to Americans Shouldn't Be This Hard
By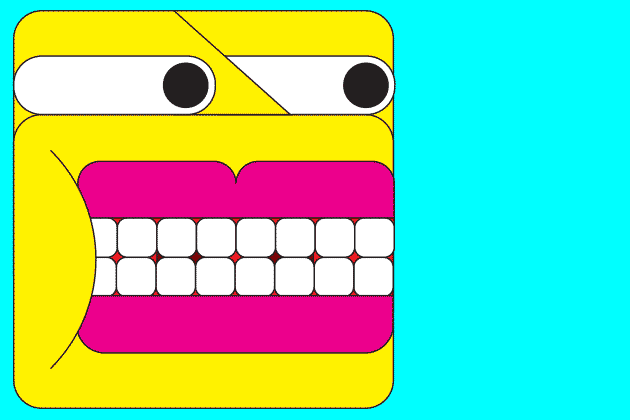 The 79 million obese adults in the U.S. should be a marketing dream for the makers of anti-obesity drugs, and now Contrave, the latest treatment to receive approval from the Food and Drug Administration, will try to win over a population in which more than 1 in 3 adults are obese. Yet sales have been weak for the prescription drugs already available, Qsymia and Belviq, both approved in 2012. Why has it been so difficult to pitch pharmaceutical weight loss to an overweight nation?
Much of the resistance to the weight-loss medications stems from the disastrous safety record of diet drugs pulled from the market in the 1990s. And, perhaps more important, a large number of health insurance plans won't pay for the drugs, which often lead to only modest weight loss. In clinical trials, for example, nondiabetic patients taking Contrave lost only 4.1 percent more weight than those taking placebos.
Orexigen Therapeutics, the maker of Contrave, sees a U.S. market in which only 2 million of about 100 million potential customers are currently treated with medication. Mark Booth, the company's chief commercial officer, described the U.S. as a "large, rapidly growing, and a vastly underserved market" during a conference call last week.
The drugmaker intends to solve the riddle of American reluctance to anti-obesity pills with sales outreach to doctors, as well as the eventual rollout of print and online ads encouraging patients to ask their doctors about the treatment. Contrave enters the U.S. with one clear advantage over its rivals: Orexigen is enlisting the 900-person U.S. sales force of Japanese pharmaceutical giant Takeda to market its treatment. That gives the drug far larger sales muscle than can be mustered by the small companies behind Qsymia and Belviq.
The Contrave push will court primary care doctors and specialists such as endocrinologists who often treat obese patients. "Primary care physicians love samples," Booth said on the call. "So sampling is a part of the tactical plan." Takeda is also preparing print and online ads directed at patients, says Katie Andino, director of obesity marketing for Takeda USA. She wouldn't discuss the possibility of TV ads.
Eisai, the maker of rival drug Belviq, has been running national television ads since the spring. The two-minute spot follows a familiar drug ad script: Ominous music plays as a cast of characters think out loud about their problems. "It's late, and I'm still hungry," one woman peering into a fridge in a darkened kitchen says. A reassuring female narrator says, "Weight loss is not just about willpower." The music turns jaunty as the narrator suggests, "Maybe it's time to try Belviq."
Then comes a predictable-yet-surreal montage in which a trio of Belviq patients put down their plates and go to yoga class, play with a dog, and greet friends—all while the narrator reviews a long list of safety risks that might help explain the restrained interest in the anti-obesity medication. The warnings escalate from ordinary (not for pregnant women or nursing mothers) to disconcerting: "High doses may cause mental problems. Tell your doctor if you become depressed or have thoughts of suicide." And then there's mention of prolonged erections or unexpected lactation.
Dr. Daniel Neides, medical director for Cleveland Clinic's Wellness Institute, says the risks associated with weight-loss medication overwhelm their limited benefits. Obese patients "already have risk factors without taking medication," he said in an interview earlier this year. "From that standpoint, we must proceed with caution." Still, there's some indication a TV pitch to consumers can lift sales: Belviq's national ads began in mid-April, and an executive at one of the pharmaceutical companies behind the treatment told Bloomberg News that sales increased 43 percent from the previous quarter.
All three of the obesity drugs were previously rejected by the FDA, and none are yet approved in Europe. Contrave is a combination of two FDA-approved medications, which could give it an additional edge. But those familiar compounds carry their own potential side effects. Contrave's label comes with a boxed warning about risks of suicidal thoughts, as well as other risks identified by the FDA.
Contrave isn't a miracle pill—there's no weight-loss cure that eliminates the need for diet and fitness—and the marketers at Takeda are careful to stress that the drug must be paired with healthy behavior. "A pill is not enough," says Andino, the marketing director. The introduction of Contrave will include partnership with what she describes as "an innovative behavior modification program" for people committed to losing weight. A launch is planned for sometime this fall.
Many health plans don't cover obesity drugs, and that will remain a big barrier for broad acceptance unless something changes. Belviq and Qsymia offer free trials and prescription discounts, and such incentives are part of Takeda's game plan, too. "We are committed to providing access to those patients regardless of the coverage," Andino says. Selling obesity drugs to Americans, it turns out, is difficult enough that drugmakers are willing to give them away.