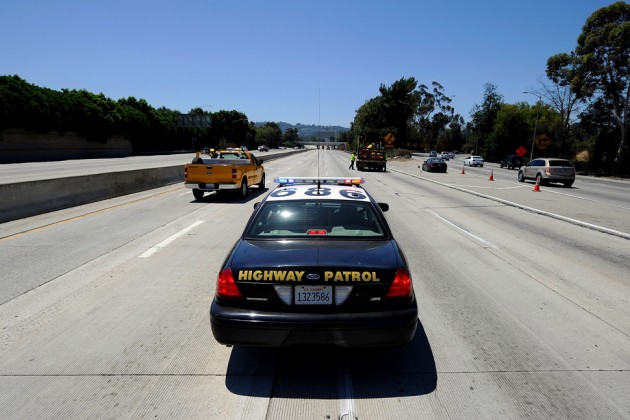 After several years during which there seemed to be little relationship between the overall performance of hedge funds and the enormous fees most of them charge to their investors, Calpers is calling it quits. Could this be the start of a trend?
The California Public Employees' Retirement System—the largest pension fund in the U.S.—intends to divest all of the $4 billion it has invested in hedge funds, according to Bloomberg News. The reasons it gives are that they're too expensive and complicated and basically more trouble than they're worth.
"We concluded that we would eliminate the hedge fund program in order to reduce the complexity, reduce the costs in the program, particularly in relation to our view that given the scale of Calpers, we would not be able to scale a hedge fund program to a size that would really move the needle," said Ted Eliopoulos, the interim chief investment officer of the $298 billion fund.
As the stock market has climbed to ever higher heights, the performance of most hedge funds has looked terrible by comparison, especially in light of the fees they charge—generally 2 percent of assets and 20 percent of profits. For years, critics have been wondering when pension funds and endowments and other big investors might start to rebel and question all those fees, particularly when many funds aren't doing well. Calpers paid $135 million in fees for its last fiscal year, according to Bloomberg, and its hedge fund investments earned returns of 7.1 percent.
Generally, as hedge funds have evolved from innovative little operations into slick multibillion-dollar firms, generating returns has become much more difficult. Yet the fund managers earn hundreds of millions of dollars in fees just for managing the money. Still, as interest rates have remained low, investors have continued to pile into hedge funds, which now hold a record $2.8 trillion in assets. Hedge funds were never designed to outperform the stock market, of course, but that doesn't stop investors from feeling annoyed when their fund managers go and try to buy professional baseball teams when their returns are less than spectacular.
As Bloomberg Businessweek reported last year, the industry's best period is likely behind it. As I wrote back then: "No matter how many $100 million Picasso paintings they purchase, hedge fund moguls are not magicians. The sooner investors realize that, the better off they will be."
Before it's here, it's on the Bloomberg Terminal.
LEARN MORE