Virus Scare at CDC Points to More Problems With Lab Animals
By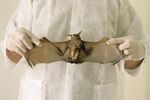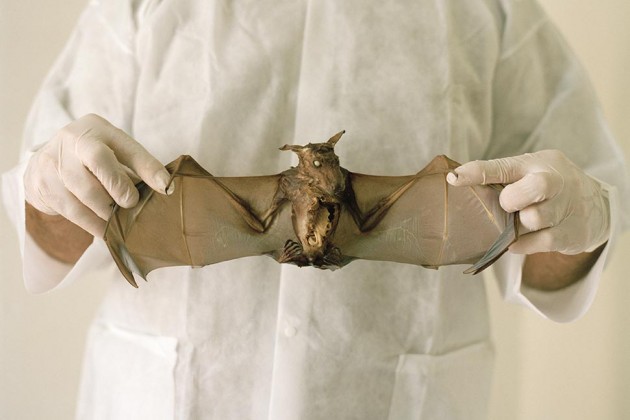 A series of mistakes revealed in recent months has made security at the nation's premier federal research laboratories look as rigorous as the safeguards in a high school science class. Employees may have been exposed to anthrax. A deadly strain of avian flu was mistakenly sent to a Georgia lab. Vials of smallpox were discovered in an unused portion of a storeroom.
In another example of flawed oversight, internal documents released under the Freedom of Information Act reveal that a research scientist at the Centers for Disease Control and Prevention has been accused of going rogue and injecting primates with two unapproved and potentially deadly viruses, West Caucasian bat virus and Lagos bat virus. Worse, the scientist allegedly failed to explicitly inform his staff about the heightened dangers posed by the viruses, including the possibility of "an untreatable and fatal laboratory-acquired infection," the documents show. The violations occurred sometime "between 2006 and 2009," although the CDC says it only learned about them in 2012.
The CDC scientist accused of misconduct, Charles Rupprecht, said in an interview that the allegations against him were laughable and the result of a jealous boss, an insecure colleague, and supervisors wanting to appear sensitive to animal research issues. "I'm not sure you have enough hours to deal with this crock of much ado about nothing!" he wrote in response to an e-mail seeking comment from Bloomberg Businessweek.
Yet the incident raises more questions about oversight at the government's top research laboratories, especially given the recent episodes involving mishandling of anthrax and other deadly pathogens unrelated to the bat virus case. Barbara Reynolds, a spokeswoman for the CDC, said the agency is undergoing a thorough review of its handling of high-risk biological materials and that a new director of laboratory safety has been named. "We cannot continue to improve safety in a 'business-as-usual' mode, and we cannot fix problems one by one as they become apparent," she said.
Reynolds described the allegations against Rupprecht—whom she identified only as an investigator—as "horribly egregious." He was permanently banned from animal research by the CDC and subsequently resigned. "It's a horrible slippery slope if protocols are not submitted and followed," Reynolds said. "Scientific protocols are the checks and balances of science."
The allegations against Rupprecht are contained in internal documents obtained under the Freedom of Information Act by the People for the Ethical Treatment of Animals, or PETA, which were reviewed by Bloomberg Businessweek. The CDC issued a summary of allegations against a "rabies researcher" in May 2013 and posted it on an obscure section of its website. "It's meant to be accountable to the science integrity community," Reynolds said of the initial disclosure.
In the interview, Rupprecht said he worked at CDC for 20 years and produced numerous scientific papers on lyssaviruses, the family that includes rabies and the bat viruses. The experiments in question were conducted to determine if people or pets vaccinated against rabies were also protected from emerging bat viruses, he said.
Rupprecht said the studies from the CDC's rabies lab made clear that other investigators had done similar experiments "under similar conditions without any impact from a biosafety standpoint," and it was "ludicrous" to think that staff members weren't aware that other types of lyssaviruses were used in experiments. Rupprecht said that because double-blind experiments are done to avoid bias, researchers don't know what viruses they're working with. Criticizing him for not informing his staff, he said, was "silly."
Noting that allegations against him weren't brought until years after the fact, Rupprecht said he was targeted by a colleague who was worried about being dismissed and by a boss against whom he had filed complaints; he declined to name either. He said the CDC's accreditation problems gave the agency incentive to look tough.
"If there is a beef, the government is going to support the supervisor. They aren't going to support the scientist," Rupprecht said. "Certainly there are people who have benefited from this because they look like good stewards."
In addition to the allegations against Rupprecht, the documents obtained from the CDC reflect other problems with the treatment of laboratory animals unrelated to his case. Three brown bats died after trying to squeeze through an opening in cages meant for cats. A veterinarian euthanized the wrong rabbit after a technician pulled the incorrect file. And three hamsters died and eight others were euthanized after becoming dehydrated because a water line was inaccessible.
In 2005, the CDC was put on probation by the Association for the Assessment and Accreditation of Laboratory Animal Care International because of problems with its oversight of laboratory animals. PETA sees the more recent incidents, which date to 2012, as evidence that serious problems continue.
"Society expects that these minimal welfare considerations will be undertaken," says Alka Chandna, senior laboratory oversight specialist at PETA. "And the CDC is clearly not doing that."
Before it's here, it's on the Bloomberg Terminal.
LEARN MORE