Novo Banco Chief, Board Members to Quit Amid Sale Plan
Joao Lima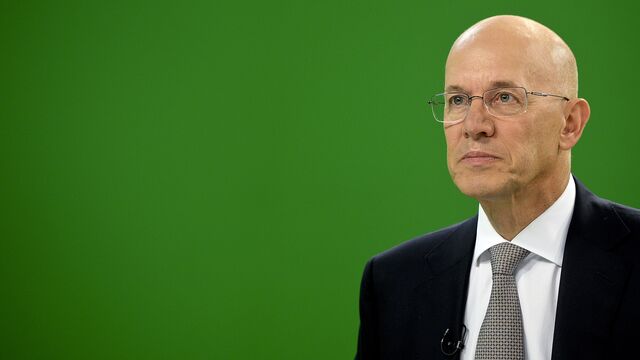 Novo Banco SA Chief Executive Officer Vitor Bento and two board members plan to resign, saying their mandate "significantly changed" since they were appointed two months ago.
Bento, along with board members Jose Honorio and Joao Moreira Rato, said in a joint statement they are ready to hand over management as the Portuguese bank that inherited Banco Espirito Santo's assets prepares to be sold. The executives disagreed with Bank of Portugal Governor Carlos Costa's plan to sell Novo Banco as fast as possible, Expresso reported.
Once Portugal's biggest bank by market value, Espirito Santo was bailed out on Aug. 3 after regulators ordered the lender to raise more capital following the disclosure of potential losses on loans to companies that are part of the Espirito Santo Group. The central bank moved the lender's deposit-taking operations and most of its assets to a new company, Novo Banco. CEO Bento also went to Novo Banco.
"We have contributed to the stabilization of the bank, taken steps to normalize operations and improve systems and launched a medium-term plan," Bento, Honorio and Moreira Rato said in the statement today. "A sales process has already been launched. We now feel that the right thing to do is to hand over the reins."
The three executives said they are not leaving "as a result of any conflict."
Following the 4.9 billion-euro ($6.4 billion) bailout, the Bank of Portugal's Resolution Fund now owns Novo Banco and the rescue is to be repaid by Novo Banco's eventual sale. Junior creditors stayed with the old bank, which is getting no state money, until it can be shut down.
Bento, 60, was appointed as Banco Espirito Santo CEO on July 14 to replace Ricardo Salgado, a great-grandson of the bank's founder. Bento was previously the chairman of payment-processing company SIBS SA.
Before it's here, it's on the Bloomberg Terminal.
LEARN MORE