Ten Candidates for the Next NFL Commissioner: A Purely Speculative Guide
by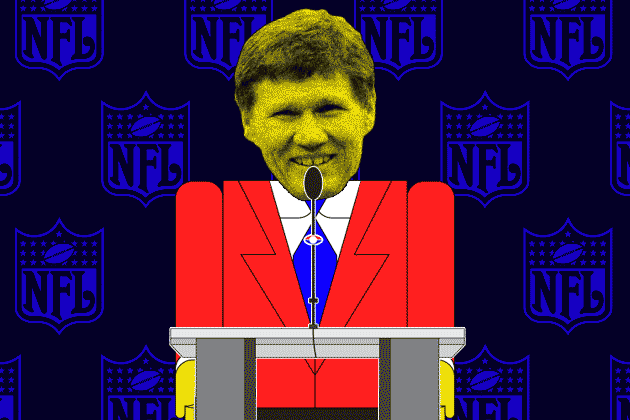 National Football League Commissioner Roger Goodell is in a fight to keep his job after widespread criticism of the way he handled the Ray Rice scandal. The National Organization for Women, among others, has called for Goodell's resignation. On Sept. 10, the NFL announced it was launching an independent investigation into the Rice incident to be conducted by former FBI Director Robert Mueller.
That should buy Goodell some time. But the situation is volatile enough that the Las Vegas sports book site Bovada has taken down its bet on whether the commissioner will make it to next season. In case he doesn't survive, here is a 100 percent speculative handicapping of possible successors.

Before it's here, it's on the Bloomberg Terminal.
LEARN MORE