Moderate Democrats Tap Into Reagan's Liberal Legacy
By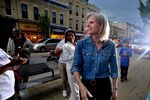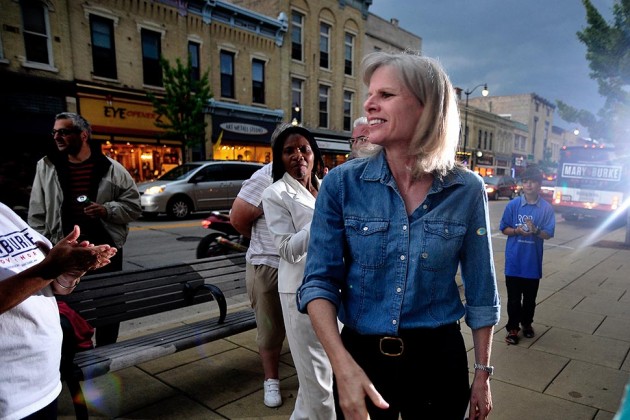 Mary Burke, the Democrat who is running for governor of Wisconsin, doesn't get nearly as much national attention as she should, given that polls show she has a narrow lead over the Republican incumbent, Scott Walker, a likely 2016 presidential candidate. If Burke wins in November, Walker's chances of securing the Republican nomination probably go up in smoke.
Among Democrats, Burke doesn't have the celebrity of someone such as Texas gubernatorial nominee Wendy Davis because Burke is a moderate former business executive who doesn't make liberals feel all tingly inside. But she has a much higher shot at winning, and her clever new ad lauding Ronald Reagan shows why:
This is a brilliant arbitrage of the rarely acknowledged fact that Reagan's sainthood among today's Republicans often conflicts violently with the actual policies he endorsed. Expanding the Earned Income Tax Credit to help the working poor, which Burke cites in her ad, is just one of them.
Reagan's liberal legacy is a subject near and dear to my heart. A decade ago, in this Washington Monthly essay, I laid out the long list of Reagan's liberal-friendly policy achievements that were then, and continue to be, ignored by his many hagiographers. In addition to the EITC, Reagan saved and expanded Social Security and brought federal workers into the system; raised taxes to reduce the budget deficit; closed corporate tax loopholes worth $300 billion; and did much, much more.
Nobody talks about this because liberals aren't in the habit of praising Republican presidents, and Republicans are loathe to confront the inconsistency between the policies they espouse today and the ones Reagan endorsed as president.
But Burke isn't targeting liberals or conservatives with her Reagan ad. She's targeting the moderates and independents who will decide the race by presenting herself (accurately) as a Democrat who wishes to expand on the achievement of a popular Republican president. That certainly won't help her become the next Elizabeth Warren. But it may make her Wisconsin's next governor.
Before it's here, it's on the Bloomberg Terminal.
LEARN MORE