In the Fight Over Scotland's Independence, Cash Is What Counts
By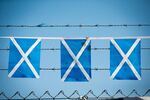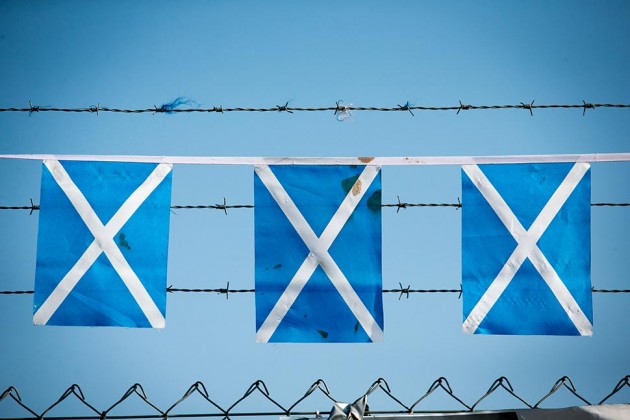 My memories of Scotland, where I went to college in the late 1990s, include pub nights that often featured tearful renditons of Caledonia (On my Mind) by the locals. Between singing and drinking was talking—especialy about devolution, British Prime Minister Tony Blair's policy of giving Scotland more autonomy by setting up a Scottish Parliament to handle Scotland's internal affairs. The verdict was that devolution was welcome, but it was merely a warmup to the big act—full independence.
The passion fueling the Scottish independence movement can't be overestimated. But many Scots are pragmatic, and polls suggest the referendum on Sept. 18 will come down to a question of cash.
Edinburgh University politics professor, Charlie Jeffery, polled 1,500 Scots last year on which way they would vote if independence meant £500 more a year in their pockets, 52 percent said they'd vote yes if that were the case. But when asked if independence would make them £500 poorer each year, 72 percent said they'd vote no. Based on this small sample, it seems the decision boils down to economics. The economics of an independent Scotland are risky.
Carol Matlack outlined the considerable harm independence poses to the Scottish economy. Independence means an uncertain future for two of Scotland's biggest industries, financial services and energy.
Scotland's economy is highly dependent on financial services. In 2010, finance made up more than 8 percent of Scotland's onshore economic activity and employed nearly 200,000 people. The Royal Bank of Scotland and Lloyds Bank are headquartered in Scotland but conduct most of their business south of the border. If Scotland claims independence, according to law professor Jodie Kirshner, EU law may require them to relocate. They already have plans to relocate if Scotland votes yes. That will cause major disruptions and destroy Scottish jobs. Kirshner speculates that the banks that remain headquartered in Scotland won't be competitive, because they'll face higher borrowing costs due to the uncertain regulatory environment, concerns Scotland can't afford to bail out its banks, and unresolved currency issues.
The other industry that dominates the Scottish economy is energy. In 2011, oil and gas made up 20 percent of Scotland's tax revenue, compared with 1.7 percent for the entire U.K. An independent Scotland is much more vulnerable to energy prices and the amount of oil left in the North Sea. Production has been falling since 1999, and the Office for Budgetary Responsibility, an independent watchdog, expects oil revenue will continue to fall until it is negligible by 2041. The Scottish government has much more optimistic estimates based on the hope that more oil will be discovered and that crude prices will rise. Nevertheless, North Sea oil has an uncertain future, and staying part of Britain provides the best hedge against that uncertainty.
But the biggest long-term risk is political. It is possible that a small, well-educated country such as Scotland could be successful on its own—if the Scottish government can convince markets it will provide a stable, fiscally responsible, pro-business environment. But the Scottish National Party promises the opposite. It's pushing for independence but doesn't even know what currency it will use. It's promising more services and lower taxes on its citizens. But delivering that combination requires nothing short of the best possible outcome for the financial and energy sector. Scottish independence poses risks to global markets and the rest of the U.K., but Scots bear the costs of that uncertainty most. If they vote with their wallets next week, the independence movement will once again be nothing more than misty-eyed pub conversation.
Before it's here, it's on the Bloomberg Terminal.
LEARN MORE