China Steps Up Probes Defense Amid International Outcry
Bloomberg News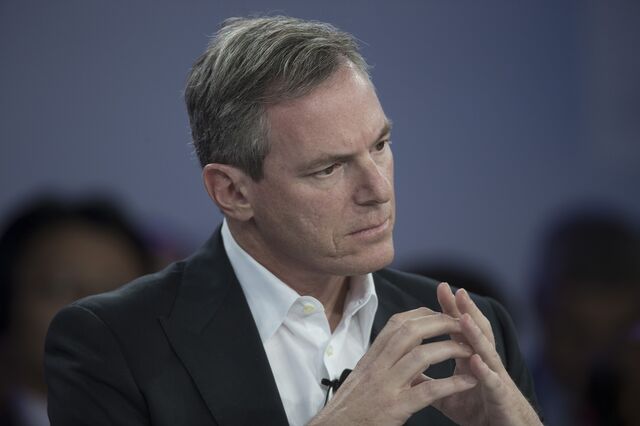 China stepped up its defense of recent antitrust probes into companies including Microsoft Corp. and Volkswagen AG after U.S. and European trade groups said investigators were unfairly targeting foreign businesses.
In a rare joint press briefing in Beijing yesterday, China's three antitrust regulators rebuffed such claims by saying only about 10 percent of anti-monopoly investigations have involved foreign businesses, echoing comments made by Premier Li Keqiang earlier this week. They also rebutted allegations that companies were denied legal representation during the probes.
Pressure has been building on Chinese authorities to respond after probes of global companies drew protests in the past month from European and U.S. trade groups, warning that such scrutiny was undermining the country's appeal. As the world's second-largest economy slows, Li sought to counter such concerns this week by pledging to improve conditions for attracting foreign investment.
"They have turned a blind eye to many practices by foreign companies before," said Jin Jianmin, a senior researcher at Fujitsu Research Institute in Tokyo, who previously worked for China's government. "It's totally OK to address these problems according to law now. What you can't do is to ban the wrongdoings by foreign companies and keep silent on domestic companies."
Antitrust Triumvirate
Antitrust oversight in China is shared among three government bodies. Cases fall under the National Development and Reform Commission's jurisdiction when involving prices, the Ministry of Commerce assesses the legality of mergers and acquisitions, and other anti-competition cases fall under the State Administration for Industry and Commerce.
While China's anti-monopoly law went into effect in 2008, recent probes into the automotive industry have fueled criticism from foreign businesses. Since July, automakers including Tata Motors Ltd.'s Jaguar Land Rover, Daimler AG's Mercedes-Benz and Bayerische Motoren Werke AG have announced price cuts because of NDRC probes.
On Aug. 13, the Beijing-based European Union Chamber of Commerce issued a statement saying that local authorities were picking on foreigners, abusing their power through intimidation tactics, and preventing companies from bringing attorneys to hearings. Beijing's American Chamber of Commerce in China, the U.S.-China Business Council and the Washington-based U.S. Chamber of Commerce soon followed in issuing reports or statements voicing similar concerns.
Mostly Local
While the Chinese government has repeatedly denied such allegations, authorities yesterday provided their most detailed public defense. Xu Kunlin at the NDRC, Ren Airong at the SAIC and Shang Ming at the commerce ministry -- all three respective director-generals in charge of antitrust supervision -- provided China's case.
At the NDRC, China's main economic planner, only 33 of its 335 antitrust-related probes have involved foreign companies and 5 percent of SAIC's cases related to anti-monopoly involved non-Chinese entities, according to yesterday's statement. At the commerce ministry, two out of 875 merger reviews conducted have been rejected, according to the statement.
Xu said recent claims from trade bodies, including the European Union Chamber of Commerce, were wrong.
"Some of the content in those reports are not facts and some of them are simply repeats of false information," Xu said.
Qualcomm, Microsoft
Contrary to claims by the trade groups, Chinese authorities said companies are allowed to have legal representation, citing investigations into Qualcomm Inc. and Microsoft.
For example, when authorities searched Microsoft offices in four Chinese cities, the U.S. software maker had more lawyers present than investigators, said SAIC's Ren. Microsoft said in an e-mail that it's committed to complying with China's laws and addressing SAIC's questions and concerns.
The NDRC's Xu cited Qualcomm's example as having lawyers present in all their meetings. Qualcomm Chairman Paul Jacobs said at a forum panel this week the company sees opportunities for growth despite the probe. The NDRC is wrapping up its investigations into Qualcomm, Xu said yesterday, without saying when it will finish.
In response to the briefing by authorities yesterday, the European chamber in China's president, Jörg Wuttke, said in a statement that the group welcomed such open communication and looked forward to further discussion to remove any misunderstandings. The American chamber said it looks forward to "finding the best path to equitable market regulation and optimizing the quality and pace of reform."
50 Investigators
NDRC's Xu also said that perceptions about the extent of the investigations into the auto industry were overblown because similar investigations have been conducted overseas and China has merely been catching up. The three antitrust government bodies only have 50 staff members dedicated to anti-monopoly matters, he said.
The authorities last month doled out their biggest antitrust fines -- 1.24 billion yuan ($202 million) -- after finding a dozen Japanese auto-parts and bearings makers guilty of price fixing, with Sumitomo Electric Industries Ltd. and Yazaki Corp. drawing the heaviest penalties. Japanese auto parts manufacturers have been punished in other countries for price-rigging.
Separately, authorities in Shanghai and Hubei province said they fined Chrysler Group LLC and Volkswagen 31.7 million yuan and 248.6 million yuan, respectively, for antitrust practices, Xinhua reported yesterday. Eight dealers at Volkswagen Audi in Hubei were also fined a combined 30 million yuan, Xinhua said. Chrysler and Audi confirmed they were penalized.
— With assistance by Jie Ma, Tian Ying, and Alexandra Ho
Before it's here, it's on the Bloomberg Terminal.
LEARN MORE