In China, It's Meet Me at Tmall
Alibaba's marketplaces have transformed shopping in China
Christina Larson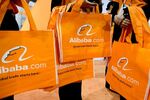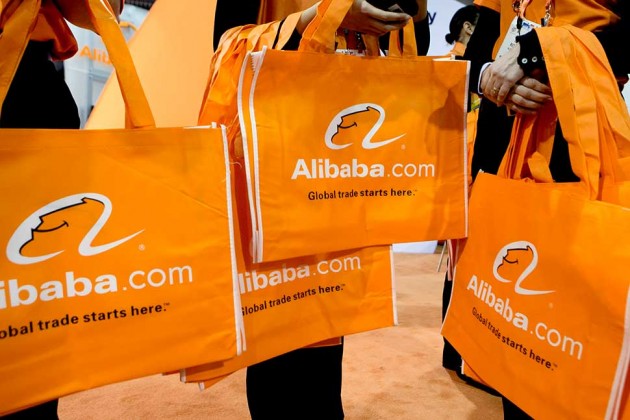 Li Yuxin used to travel more than three hours by train from Zhangjiekou in northern China to visit her half-sister Li Zhao in Beijing so she could shop for luxury accessories from brands such as Prada and popular sneaker styles by Nike and Adidas. Zhangjiekou has large shopping malls, but they are full of cheap T-shirts and baggy jackets, not the kind of clothing that appeals to the fashionista. The trips to the capital have become less frequent since Li started ordering clothes from Taobao and Tmall, websites owned by Alibaba Group. "Maybe I spend too much money now, but I have to catch up with Li Zhao," she says.


Alibaba has almost single-handedly turned China into the world's second-largest e-commerce market, after the U.S. The company, which filed paperwork on Sept. 5 to raise as much as $21.2 billion in an initial public offering in New York, accounts for about 80 percent of online sales in China. Many Chinese consumers make purchases on Tmall before ever setting foot in a department store. In part because of its vast size, China has few national chains. In other words, e-commerce on the mainland isn't replacing trips to brick-and-mortar stores—it is "stimulating consumption that would not otherwise take place," according to China's e-Tail Revolution, a May 2013 report from McKinsey.
Alibaba has changed consumer buying habits, especially in third- and fourth-tier cities, where shoppers like Li now have access to an array of items they previously couldn't obtain. Consumers in small and midsize cities spend as much as 27 percent of their disposable income on online purchases, compared with 18 percent for those living in metropolises such as Beijing and Shanghai, according to McKinsey. Alibaba is in pre-IPO quiet period and would not comment for this story.
There are only a few Chinese consumer brands—phonemaker Xiaomi is one—with enough recognition and appeal to draw significant Web traffic directly to their own sites. Instead, most Chinese online shoppers browse digital "marketplaces" such as Taobao and Tmall. These sites are comparable to EBay in that they don't stock or sell their own goods but rather are platforms where manufacturers, resellers, or other middlemen can set up online storefronts. Large brands gravitate to Tmall, partly because Alibaba polices the site more heavily. A company listing Prada handbags for sale on Tmall must submit proof that it's a licensed distributor. Taobao is more eclectic, with more than 6 million registered sellers ranging vastly in size.
McKinsey estimates that marketplaces account for 90 percent of online sales in China, compared with the U.S., where it's only 24 percent. "If I want anything and I don't know where to get it, I go to Taobao," says Zhang Hui, a marketing assistant at an events-planning company in Beijing. "In addition to having everything, it's easy to compare bargains."
The ascendance of Taobao, which has been around since 2003, has also provided enterprising overseas companies with an inexpensive avenue into the Chinese market. Export Now, based in Akron helps U.S. companies that sell everything from high-end backpacks to NFL gear to list their products on Taobao and Tmall. It also arranges for transportation and warehousing, verifies transactions, and handles payments of Chinese taxes. "The surprising impact of Alibaba is that the easiest market in the world for U.S. retailers to enter is now China," says Export Now's chief executive officer, Frank Lavin. (While Amazon.com operates in China, the country accounted for less than 1 percent of its sales in 2013.)
China is home to thousands of factories trying to make the transition from simply fulfilling export orders to designing and marketing their own brands. Guangdong Xiangshan Weighing Apparatus Group, a maker of household and industrial scales for Bed Bath & Beyond and other foreign companies, set up shop on Taobao in 2009. According to Avery Yang, a product development and marketing manager at the company, one-fifth of domestic sales now flow through the online storefront.
Alibaba's dominance also has a downside. Yang complains the company charges steep premiums for listings on holidays such as Singles Day (Nov. 11). It celebrates the unmarried and last year was the biggest online shopping day of the year, with 35 billion yuan ($5.7 billion) in sales on Tmall and Taobao.
Before it's here, it's on the Bloomberg Terminal.
LEARN MORE