Fed Shows Lira Part of Club Nobody Wants to Join
Selcuk Gokoluk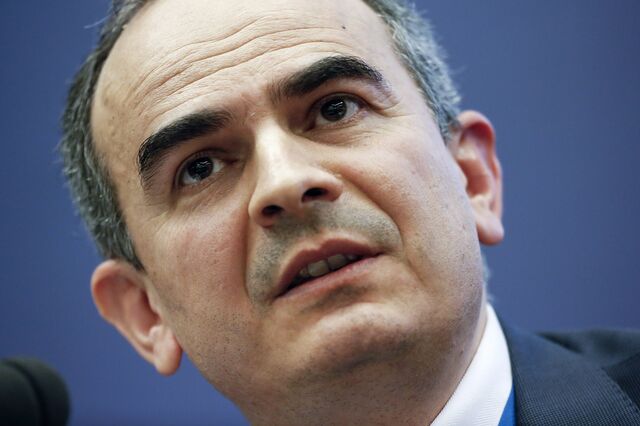 Lira weakness since the Federal Reserve signaled U.S. interest rates could rise faster than anticipated is exposing Turkey's economic vulnerability amid concern the central bank may need to cut borrowing costs further to spur growth.
The currency fell to a 5 1/2-month low yesterday and is set for its first weekly drop in three weeks. Just two of 24 major emerging-market currencies gained since the San Francisco Fed said Sept. 8 that research shows "the public seems to expect a more accommodative policy than Federal Open Market Committee participants." Turkish two-year yields rose eight basis points this week.
Turkey, dubbed a "Fragile Five" economy by Morgan Stanley because it risks a withdrawal of foreign cash needed to fund its current-account deficit, grew at the slowest pace in more than a year last quarter as January rate increases curbed domestic demand. While the central bank kept its benchmark unchanged last month after three cuts, the government has maintained up calls to lower borrowing costs even as that risks deeper lira declines and accelerating inflation.
"The weak growth figures will put further pressure on the central bank to cut," Thu Lan Nguyen, a currency strategist at Commerzbank AG in Frankfurt, said by e-mail yesterday. "Higher dollar-lira levels are inevitable as markets increasingly price-in a possibly earlier normalization of U.S. monetary policy."
'Star Status'
Gross domestic product increased 2.1 percent in the second quarter, missing the 2.8 percent median estimate in a Bloomberg survey of 15 analysts. That's down from a revised 4.7 percent growth in the first three months and compares with an average annual rate of 5 percent over the past decade.
"Turkey has lost its star status," Cristian Maggio, the head of emerging-markets research at TD Securities in London, wrote in e-mailed comments yesterday. "I'm not surprised at all" by yesterday's data, he said. "Industrial production is doing badly, private consumption is doing badly."
While the economy slows, inflation has stayed more than 4 percentage points above central bank Governor Erdem Basci's 5 percent target for the past five months. Consumer-price growth accelerated more than analysts forecast to 9.5 percent in August, the statistics office reported last week. The government reports its July current account today.
"Markets have realized that the Turkish economy is also plagued by structural issues, which make it vulnerable to global capital flows," Commerzbank's Nguyen said.
Lira Vulnerable
The lira weakened 0.2 percent to 2.1959 per dollar at 4:39 p.m. in Istanbul, after reaching 2.2132 yesterday, the weakest level since March 26. The currency has declined 1.7 percent this week.
"The central bank will not want the lira above 2.20 with inflation running almost at 10 percent year-on-year," Henrik Gullberg, a currency strategist at Deutsche Bank AG in London, said in e-mailed comments yesterday. That "takes rate cuts off the table," he said.
Basci kept his benchmark one-week repurchase rate at 8.25 percent last month after 1.75 percentage points of cuts since May. The central bank's next policy meeting is scheduled for Sept. 25.
Expectations for the future path of the funds rate are a concern for Fed officials preparing to raise the main rate, which has been held close to zero since December 2008.
Rate Pressure
Foreign investors have withdrawn $1.08 billion from Turkish bonds in the five weeks ended Sept. 5, according to central bank data.
Turkey needs a long-term solution to fighting inflation, Economy Minister Nihat Zeybekci said in a Bloomberg interview on Sept. 3. Tightening access to credit by keeping borrowing costs high will only curb inflation temporarily while hurting investment, he said.
The economic slowdown "might add to the political pressure to cut rates," Luis Costa, the head of foreign-exchange and local-market strategy for central and eastern Europe, the Middle East and Africa at Citigroup Inc. in London, said by e-mail yesterday. "It is fair to imagine the central bank may try to ease in some shape and form."
Before it's here, it's on the Bloomberg Terminal.
LEARN MORE