business
The New iPhones: Everything You Need to Know
By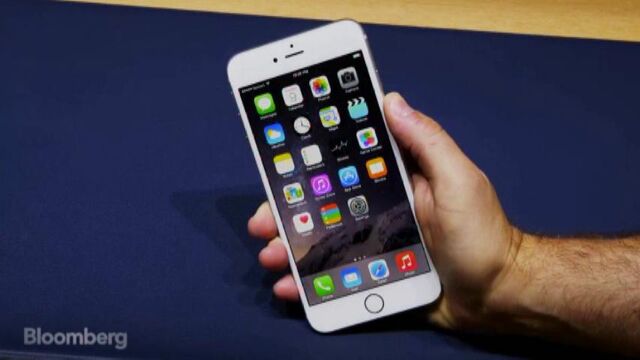 1. There are two of them. The new iPhones' screens are bigger than the older models', but their bodies are thinner.
2. The smaller one is called the iPhone 6. It has a 4.7-inch screen, which makes it smaller than flagship phones from Samsung, Nokia, and HTC.

3. The larger one is called the iPhone 6 Plus. Its screen is 5.5 inches, positively phablet-sized. Samsung's Galaxy Note lineup can still claim to have a bigger phone than Apple. While Chief Executive Officer Tim Cook has walked back on Steve Jobs's insistence that smaller phones are better phones, he hasn't dishonored his predecessor's memory by adding a stylus.


4. The iPhone 6 goes for $200 for 16 gigabytes, $300 for 64GB, and $400 for 128GB. The iPhone 6 Plus comes with a $100 price premium. The phones will go on sale on Sept. 19, with preorders starting on the 12th.

5. Both phones run Apple's new operating system, iOS 8, which will be available to download for existing iPhone users on Sept. 17. It will support phones as old as the iPhone 4S, and iPads as old as the iPad 2.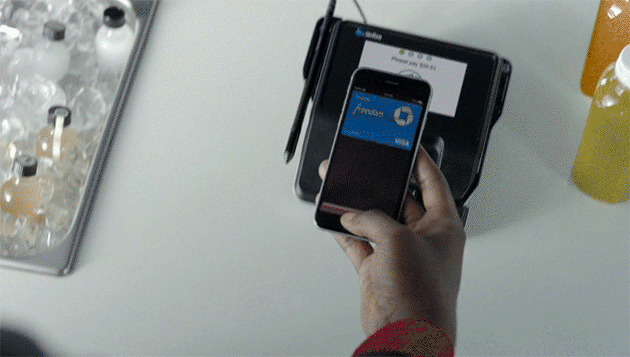 6. Apple has finally added mobile payments, with a product called Apple Pay. The new phones have an NFC (near-field communication) radio antenna and secure chips that store payment information. Security is provided through the Touch ID fingerprint scanner, and credit cards are stored in Passbook, Apple's coupon app. While the payments work at any of the 220,000 merchants that have NFC readers in place, Apple worked with a handful of merchants including Bloomingdale's, McDonald's, and Whole Foods on deeper integrations. The payment system can also be used for one-click purchases within mobile apps.

7. Here's a bullet point for the nitty-gritty tech specs: The phones use a new 64-bit chip, the Apple A8, which Apple says has 25 percent faster processing power. The camera has an 8-megapixel camera (same as the 5S) but tweaks features like image stabilization. The front-facing camera gets a better sensor.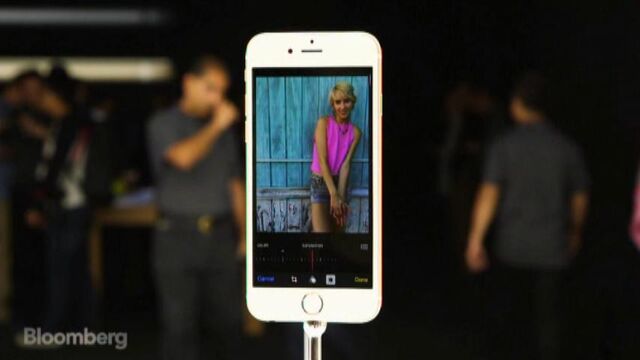 8. Both phones have better battery life than the last iPhones, with the iPhone 6 Plus packing in better battery life than the iPhone 6.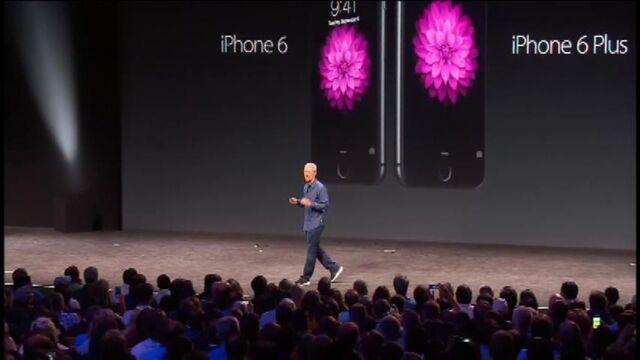 9. Phone carriers are going to do your best to make these phones seems cheap. By the end of  Tuesday, Verizon had said it would give away a 16GB iPhone 6 to anyone willing to hand over an old phone and sign a two year contract, and Sprint began offering a plan called "iPhone for Life" where customers can get a new iPhone every two years with no initial payment.
Before it's here, it's on the Bloomberg Terminal.
LEARN MORE