Why Microsoft Might Pay $2 Billion for Minecraft
By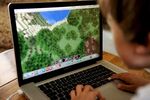 The going rate for a universe these days appears to be $2 billion.
That's the amount Microsoft is prepared to pay to acquire Mojang, the Swedish company that owns Minecraft, according to a report in the Wall Street Journal. The two companies have yet to finalize a deal, per the report, although they could come to terms this week. A Microsoft spokesman did not immediately respond to a request for comment.
Buying Minecraft would make a lot of sense for Microsoft. For one, the company has billions upon billions of dollars in overseas cash that it wants to spend and few targets worth buying. In Minecraft, Microsoft would get a game that has taken over the lives of children around the world and brings in about $100 million a year in profit. It's a huge hit on the Xbox as well as mobile devices and the PC and would provide Microsoft with a massive, growing audience. In these respects, the story is in some ways similar to Microsoft's purchase of Skype in 2011. (Beware, Europe; none of your popular services are safe.)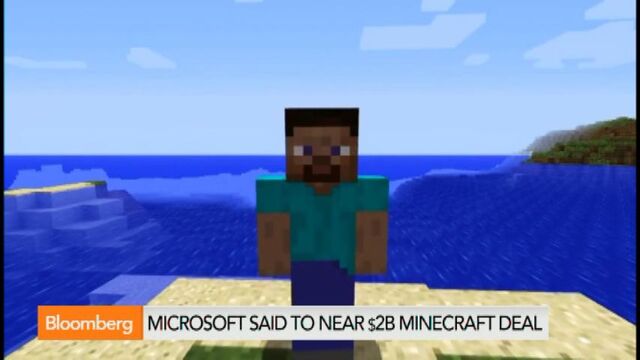 Minecraft offers some perks that go well beyond the raw financials and growing user base. It's a worldwide phenomenon that really has no rival. Part of the reason kids and adults love the game so much is the free-spirited nature of its Swedish creator Markus Persson. While having Microsoft take over the franchise would ruin the grass-roots feel for some, it would also open up the chance for some deep-pocketed development that could take Minecraft to new heights.
I've dabbled a bit with Minecraft and have been blown away by the complexity of the worlds people have created inside the game. While the graphics are crude, the game has in many ways pushed virtual reality to new realms.
Microsoft's new chief executive officer, Satya Nadella, has said the company will be all about productivity for the foreseeable future, and it's hard to square where Minecraft fits into that vision. Microsoft, though, could surely use all the growing, popular brands it can get to revive how people—especially young people—feel about the company.
Before it's here, it's on the Bloomberg Terminal.
LEARN MORE